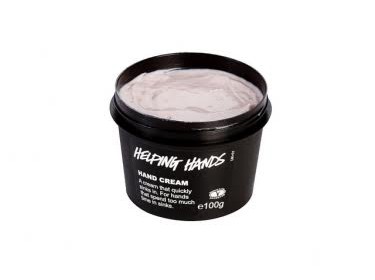 Back in 2013 LUSH Cosmetics launched a campaign via their 25 Australian stores to tell the public that 'Seeking Asylum is not illegal'. LUSH partnered with the ASRC to bust some common myths surrounding asylum seekers in Australia and supported us via the sales from the Soap of Hope product sold during the campaign.
This October LUSH is teaming up the ASRC to show their support during the current global humanitarian crisis.
LUSH will be campaigning throughout both Australia and New Zealand to take on the issue of mandatory detention of asylum seekers and offshore processing centres in Australia.
Between the 1st and 7th of October all sales from the product Helping Hands will go towards assisting the ASRC in supporting Asylum Seekers and Refugees within Australia. The product comes in two sizes, a 45g pump bottle for $9.95 and a 100g pot for $18.95.
Head in store during October and show your support.
Leave a reply