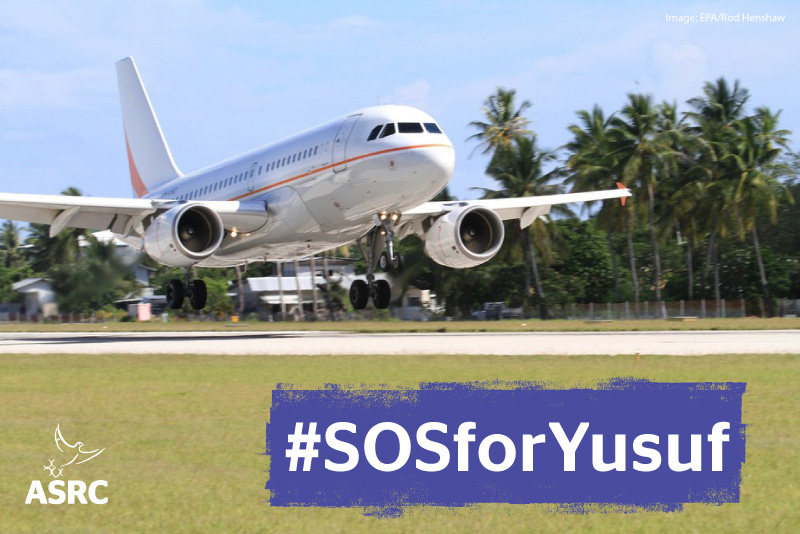 The clock is ticking.
Yusuf is a refugee man in his 30s in the community on Nauru who appears to have suffered a serious cardiac event more than one month ago.
He needs an urgent medical transfer to undergo life-saving treatment that is unavailable on Nauru, but the Australian Government is refusing to act.
Medical experts say Yusuf is at high risk of suffering a heart attack or experiencing other life-threatening health complications.
Yusuf has been told that he cannot receive the life-saving treatment he needs on Nauru because medical facilities on the island do not have the necessary equipment or expertise.
Doctors say he needs to be transferred to an appropriate medical facility immediately.
Yusuf's situation has come to light at the same time as the inquest into the death of Hamid Khazaei, who died after being denied an urgent medical transfer in 2014, hears damning evidence of the litany of mistakes and failed responsibilities of the Australian Government and Department of Immigration in the lead up to his death.
It seems our government has learned nothing from the death of Hamid Khazaei.
Don't allow Yusuf to become another casualty of our government's failure to act.
Help us send a message to Prime Minister, Malcolm Turnbull, and Immigration Minister, Peter Dutton. Tell them to act now and transfer Yusuf so he can receive the life-saving medical treatment he needs.
Help us send an #SOSforYusuf.
Leave a reply