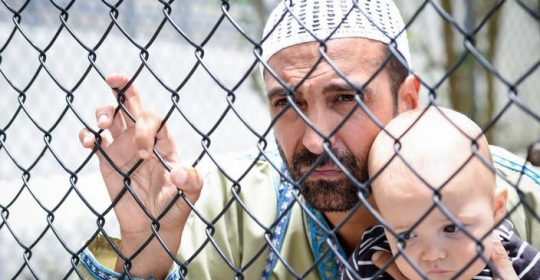 Last November UNHCR exceptionally agreed to help with the relocation of refugees to the United States following a bilateral agreement between Australia and the US. They agreed to do so on the clear understanding that vulnerable refugees with close family ties in Australia would ultimately be allowed to settle there.
UNHCR has recently been informed by Australia that it refuses to accept even these refugees, and that they, along with the others on Nauru and Papua New Guinea, have been informed that their only option is to remain where they are or to be transferred to Cambodia or to the United States.
The Asylum Seeker Resource Centre (ASRC) echoes the urgent call from UNHCR for Australia to end the government's harmful practice of offshore processing immediately.  The only safe and humane option for the men, women and children in our care on Nauru and Manus Island is to evacuate them now.
In a statement released today by UNHCR, it reveals they were mislead by the Australian government by refusing to keep refugee families together as part of the US resettlement deal.
This means, for example, that some with serious medical conditions, or who have undergone traumatic experiences, including sexual violence, cannot receive the support of their close family members residing in Australia. Fathers on Manus and mothers on Nauru will continue to be separated from their families and consequently forcibly torn apart.
'This suffering has gone on for four long years now. Parents we work with have missed out on important milestones in their children's lives. Young people are desperately worried about elderly parents they have been prevented from caring for. Those on Manus Island and Nauru simply want to be united with their families in safety.  However, our Government is fixated on pursuing their unfair policy against all human decency', says the ASRC Detention Advocate, Natasha Blucher.
'There is another way.  The only thing stopping these families from being together is the government's choice. Prime Minister Turnbull could act today and reunite these families, living up to the understanding clearly made to the UNHCR. It's time to evacuate now'.
For comment please contact Natasha Blucher 0414 418 212
For the background and official media release by UNHCR, click here.
Leave a reply