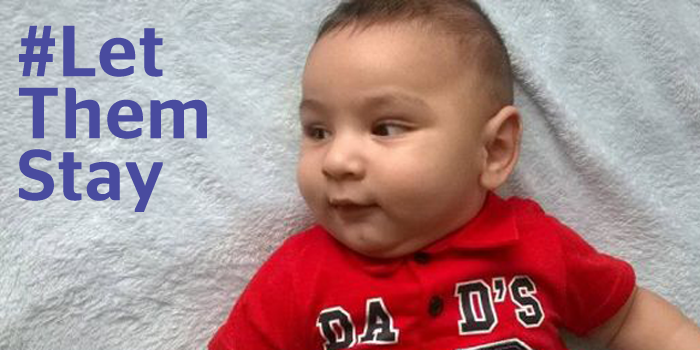 Emergency Appeal to #LetThemStay
In past 72 hours, 65 refugees in Australia have been told by our government that they will lose all income support immediately and forced out of their accommodation within three weeks.
This is wrong! We must raise our voice to #LetThemStay.
Yesterday, Peter Dutton began issuing a new visa know as the 'final departure Bridging E Visa', a move designed to force people back to the danger of detention centres in Nauru and Manus Island. People will retain Medicare and Work Rights. People cannot study and will need to report to the Department every 2 weeks.
The documents outline that visa holders will be given 6 months to arrange return to the countries from which they fled, or one of the offshore detention centers on Nauru or Manus.
The new policy affects more than 410 asylum seekers including 116 children and 50 babies born in Australia who are at immediate risk of destitution, and at risk of returning to unsafe conditions in detention centres on Manus Island and Nauru. Around 200 people affected will be based in Victoria.
Natasha Blucher, ASRC Detention Advocacy Manager said:
"We're talking about women who were sexually assaulted in Australian detention Centres on Nauru. Men who were violently attacked on Manus. Children who were so traumatised by offshore detention that they needed urgent psychiatric care in Australia. Asylum seekers have already endured unimaginable suffering but were finally starting to rebuild their lives in freedom and safety in our communities. I spent the weekend speaking to these people and they are terrified."
"It's cruel. It's impossible. It will end with children homeless. The only reasonable and compassionate thing to do is let them stay," said Ms Blucher.

This policy change affects people's human rights. It is unnecessary and cruel and is part of the Government's mandate to never resettle people in Australia. People were flown here for medical treatment and the Government is now trying to force people back to possible danger.
Click to view the DIBP fact sheet sent to people affected:
The Turnbull government is forcing refugees in Australia who have had no work rights for four years to fend for themselves without any notice. This again illustrates the government unfair treatment.
ASRC CEO and Founder, Kon Karapanagiotidis said:
"People are frightened of what this new policy means for them. By removing access to support, the Government is intentionally making life for refugees who are starting to call Australia home intolerable and impossible so to break them into leaving."
"If people seeking asylum and refugees were offered a fair process and treated with dignity, they would be in our community contributing to our economy and paying tax, like so many who came before them."
The ASRC, along with our sector partners have been calling hundreds of refugees in Australia that are affected, to reassure and connect them to legal services for advice and representation. But they are confused and afraid.
There are ways you can take action right now to put pressure on your local MP to #LetThemStay.
The ASRC are also raising money to assist the some 200 asylum seekers that will be at our doors within weeks, in need of housing, food and material aid. Visit asrc.org.au/letthemstay for more information and FAQs.
In the news:
Leave a reply