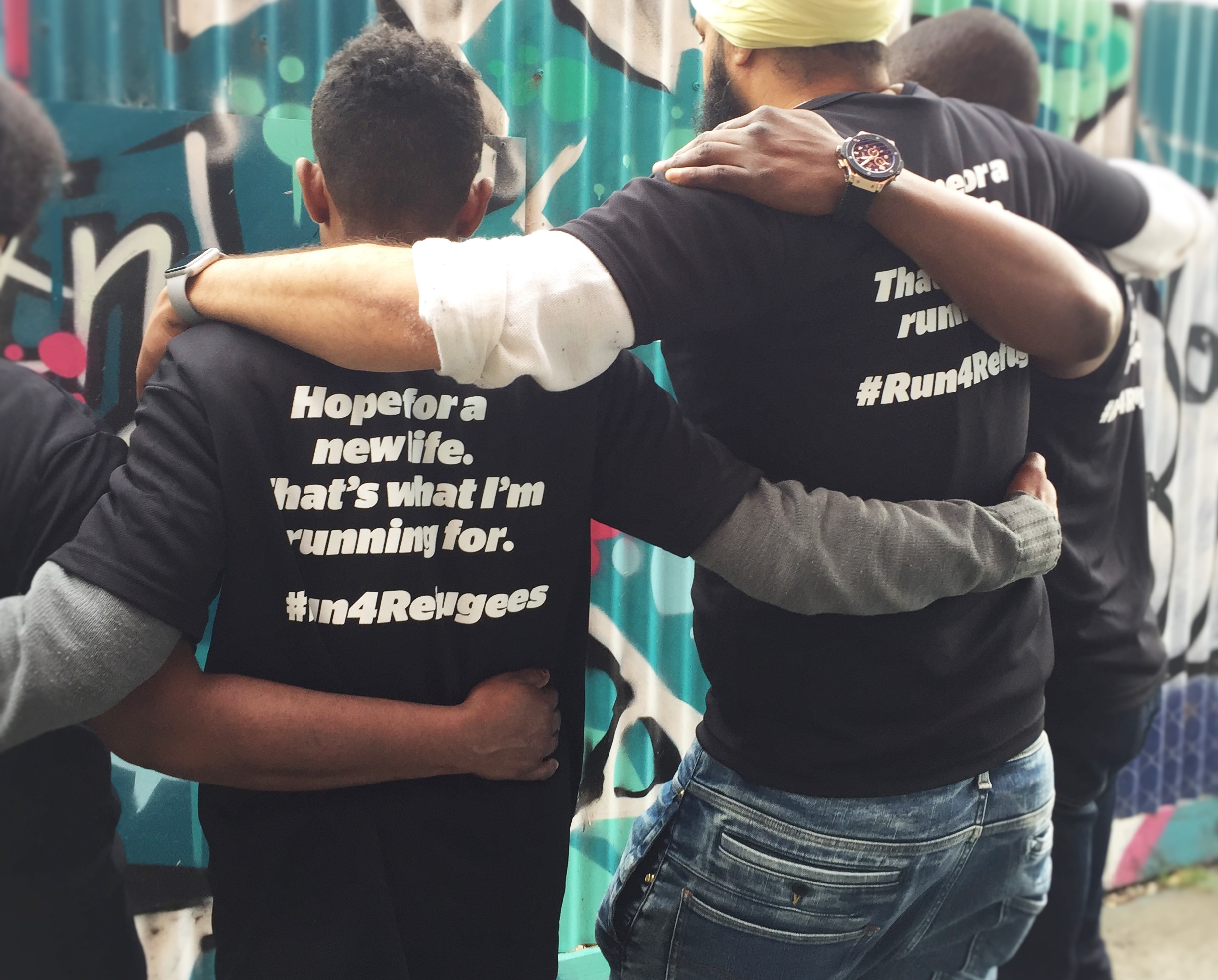 On Sunday 15 October 2017 the ASRC community will come together to Run 4 Refugees alongside thousands of others in the Melbourne Marathon. For many members of the ASRC currently seeking asylum, the motivation to join Run 4 Refugees goes far beyond enjoying a fun day out. For those who often have no money to give, it's a chance to raise funds, connect with their community and raise awareness for their cause.
For Rashim, Run 4 Refugees has been a consistent part of his journey since joining the ASRC four years ago.
"I wanted to do it to show my spirit and say that if ASRC is standing with me in my life, I'm standing with the ASRC at least with what I can give it for my part. Although I don't earn or make money, I can at least participate in the fundraisers and assist with the ASRC."
Like Rashim, many of those seeking asylum take the opportunity to show their spirit, and stand with the ASRC community to raise awareness for people seeking asylum.
After fleeing to Australia from West Papua, Sarah is about to take part in her fourth Run 4 Refugees to show support for her people back home.
"The issue in of killing in West Papua for us talking for human rights, for country independence…I walk because my heart is for the people, I want to get new hope for their kids."
As the biggest team in the Melbourne Marathon in 2017, Run 4 Refugees will raise critical funds that go directly to the ASRC to support vital programs assisting legal aid, health, employment, education, advocacy, and to create a place where everyone is welcome.
As Rashim explained, "different cultures blend in, everyone here is suffering the same, so no matter which cultural background you come from, no matter which identity, you're not discriminated against or looked at like a brown skin, a black skin or a fair skin. We're all here fighting a fight and we're somehow going to get to the end of it."
Show your support to the members seeking asylum participating in Run 4 Refugees by donating to the Members Run 4 Refugees Fundraising Page here.
Leave a reply