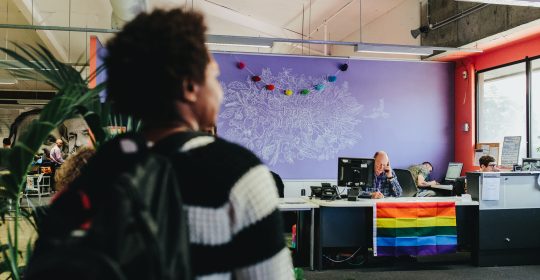 The Asylum Seeker Resource Centre (ASRC) is delighted to welcome Carolyn Graydon to lead our Human Rights Law Program.
Carolyn comes to the ASRC with an outstanding record as a human rights lawyer in Australia and international contexts over the past 21 years.
In Australia, she has worked with Refugee Legal (RILC at the time) and Refugee Advice and Casework Service (RACS).
She spent much of the decade from 2001 to 2011 working in justice and human rights contexts in Timor Leste and with a particular focus on human rights from a gender perspective.
Most recently she has been working overseas with the Norwegian Refugee Council in Palestine, Syria and Jordan and with the Pacific Judicial Strengthening Initiative in various Pacific countries.
Carolyn's impressive experience covers human rights law, advocacy, access to justice, law reform, community legal education, stakeholder management and practice management.
She has extensive practical experience in Refugee Law. A solicitor admitted to legal practice, eligible to hold a practising certificate as principal solicitor and a qualified Migration Agent, Carolyn has represented and advised thousands of asylum seekers, litigated strategic asylum cases in the Federal Court, successfully argued complex gender based violence asylum cases as a 'particular social group' and brought a successful seminal complaint before the UN Committee Against Torture.
Importantly for our program, she also has experience in running large legal and non-legal volunteer networks including at Amnesty International, Refugee Legal and RACS.
Carolyn has also developed and delivered community legal education programs for a wide range of groups in legal, international justice, community and media settings. Carolyn has a PhD in Law from the University of Melbourne and a Bachelor of Law from Monash University.
We warmly welcome Carolyn to our team, and look forward to the leadership she will provide as we continue our commitment to fair and human treatment for people seeking asylum, respecting their rights under international human rights law.
Carolyn starts in the position in late January 2018.
Leave a reply