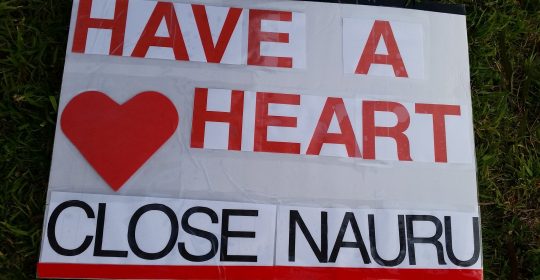 The Asylum Seeker Resource Centre has received reports of a suicide of young man on Nauru under Australia's offshore processing reigime.
This is the 12th person to die under the Australian government's offshore processing policy, and the 5th on Nauru.
The ASRC, refugee advocacy organisations and the medical community have been calling on the Turnbull government to provide adequate medical and mental health services to people in its offshore processing camps.
This death is another strong indication of the offshore processing policy failure and devasting loss of life.
Dention Advocacy Manager, Natasha Blucher said: "There are 100s of people in urgent need of medical care to address complex conditions including major depression and suicidal ideation, who are being denied care under the Minister."
"We call on the Minister to evacuate everyone in offshore processing to Australia immediately to prevent more lives being lost," Natasha said.
Leave a reply