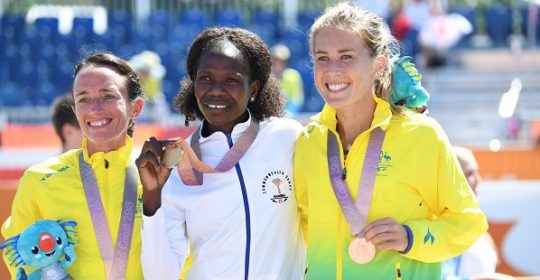 Norman Katende travelled to the Commonwealth Games to work as a photographer and wrote this article on his observations from the games.
As Australian-African communities and people seeking asylum are politicised and targeted in the media, we are proud to present an article by Norman that points to the true joy of diversity and cultural sharing through sports and sportsmanship.
These are his words.
People can live together despite diversities and national boundaries.
Australia tested this at the Commonwealth Games that were held in the Gold Coast last month. Thousands of people from over 100 nations enjoyed the Games.
There were happy faces, cheering for the winners and consolation for the losers. When leading Scottish marathon runner Callum Hawkins fell off with 2km to go, the crowd including the Aussies could only stare in disbelief. Others shed tears as he raced ahead, bridged a big gap and went for gold. This was despite the fall, giving Australia's Michael Shelley pole position and later winning the Gold medal.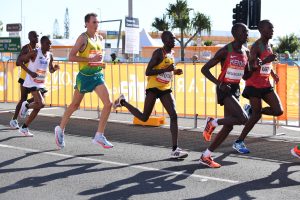 When anthems for countries like Guyana, Pakistan, Samoa and St Lucia were played, all the people in the arena cheered the winners on, even when it was their country that lost the gold medal. This also happened in netball when England beat Australia at the final whistle.
The same standing ovation was given to Uganda's badminton player Edwin Ekiring, who beat Australia's Anthony Joe in an exciting one hour and five minute match. This also happened when the Kenya Rugby Sevens team took to the field, to mention a few.
Such incidents give sport its true meaning, making people live together and in harmony despite the tag. It reminds people that we are human first.
From the boxers, who after punching each other, always end the fight with a friendship handshake and hug, to the cyclists and marathoners who were cheered on by people from different nationalities.
All experienced this humanity of wanting people to succeed in whatever they wanted to achieve.
Even the athletes who came in last were cheered on to remind them that the event was beyond a competition, it was all about showing each other love.
About the author
Norman Katende is a journalist and communications professional and volunteering for the ASRC. 
Leave a reply