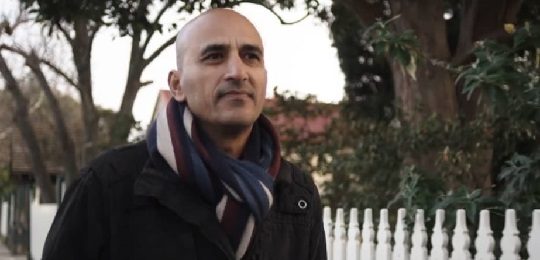 Ten quotes from Advocacy and Power Program graduates who are leading the way forward in human rights and refugee activism.
On Thursday 26 July, eight people from refugee backgrounds presented their journey and hope for the future. Here are ten quotes from the evening that you too can take with you.
1. "I'm not lived experience. I'm living," Fadak Alfayadh.
2. "Let us forget our difference and remember our humanity. You and I, we can start it," Participant one.
3. "I work not only to have money and independence, but to have respect, dignity and contribution," Participant two.
4. "I have finally found a home," Akuol Grang.
5. "Because from my experience, human life is most important," Participant one.
6. "Things can change, my appeal is to support me and my colleagues do that," Participant three.
7. "All of us need to work together to create a better world of love, peace and harmony," Abdul Razzaq.
8. "I wanted to tell my story on my own terms," Fadak Alfayadh.
9. "What has given me hope? My family," Participant three.
10. "It's the welcome and embrace I received that made my loss of family and friends that much easier," Fadak Alfayadh.
ASRC has withheld the names of Advocacy and Power Program Graduates who's application for asylum applications remain under review.
We will continue to support these emerging leaders in their advocacy for human rights, asylum and multicultural communities.
Click here to read more amazing stories shared by people from refugee background.
Leave a reply