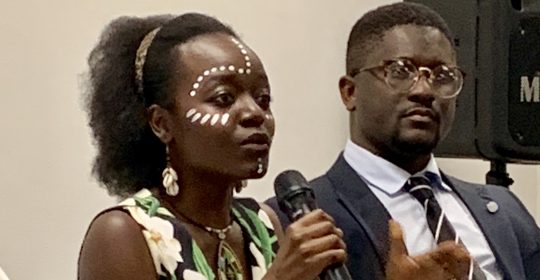 Kindness is ingrained among Australian people. A quality that's sorely missed in its national policy, writes Brisbane based advocate Kagi Kowa.
As a young woman fleeing prosecution, seeking safety in a new country was the only option I had.
My cultural background is tribal indigenous African from the Nuba Mountains, we are the Indigenous people of Sudan. I migrated to Australia as a refugee but didn't get to choose the country I would be resettled in.
I couldn't believe that this country, which is home to some of the kindest people on earth, could have leaders who make us inhumane.
When we found out it was going to be Australia, we were very happy, not only because we knew we would be safe there, but also because we heard Australians are very kind, friendly and welcoming. And we were not disappointed, that was mostly what we came across. Kind people.
However, the kindness of a majority of everyday Australians is not mirrored in the policies of the Australian Government. Whilst a signatory to the UN resolutions on Human Rights, it has continuously failed to uphold them.
The current politics of this country has been shocking to many and a disappointment to the fundamental values of people who believe in fairness.
The current policy of offshore detention has become a political game, with little or no regard to the wellbeing and ongoing trauma of the individuals engulfed in the medical crisis. I couldn't believe that this country, which is home to some of the kindest people on earth, could have leaders who make us inhumane.
I would still like to believe there is a humane side in every one of us. That side that believes in justice, that believes in the humane and equal treatment of people. That side of us that believes that every human being deserves a second chance at life and a fair go! I suspect that the government believes it is trading off the lives of a few vulnerable people against a fear of future consequences and imagined threats.
What is at hand is the wellbeing of people in a current crisis, their plight, their physical and mental health.
Whilst people smuggling is wrong and deaths at sea are a bad outcome, those future possibilities are not the issue. What is at hand is the wellbeing of people in a current humanitarian crisis. Their plight, their physical and mental health.
As a woman with lived experience of seeking asylum and resettling as a refugee, it breaks my heart to witness the detention of people seeking asylum on Manus and Nauru. My similar experience of being a refugee, stateless for the majority of my life, many years in a refugee camp, with no identity, no future, no hope.
That feeling of hopelessness and despair on top of a physical and mental health crisis is never something that should be experienced by anybody, or taken lightly.
It would be a shame if we all stood aside and watched young lives vanish on our watch because we are too proud and too selfish to take responsibility to fix a problem that we had a part in creating. It is a crime to punish people for simply seeking safety in a country that they believe upholds their rights as humans.
Whilst many of us live in Australia, a much safer environment, with great support from our family, friends and community, we may have the privilege to debate whether the proposed amendments are viable or not.
It is easy to forget that what we are doing is gambling with vulnerable people's lives. This is the time for all of us to put our hands together and ensure the urgent medical treatment of people on Manus and Nauru and deal with the urgent humanitarian crisis that has unfolded over six years.
It doesn't mean we need to ignore other national issues, just that we can't ignore suffering when we can change it.
And that we can still keep our boarders safe while being humane about how we go about it, just as the Medevac Bill found a compromise with the agreement of Labor, Greens, Centre Alliance and cross benchers to provide a medical solution to a medical crisis in offshore processing.
Because the Australia that I have come to love is one that believes in fairness, compassion and human rights. The same country that gets Hakeem home safe and provides medical treatment to those seeking asylum in our care.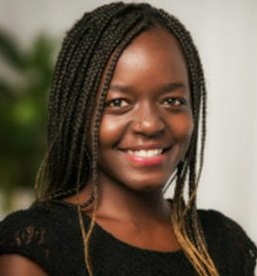 Kagi Kowa
Kagi Kowa is a Brisbane based artist and human rights activist who sought protection in Australia in 2015. Kagi spent most of her youth in a Kenyan refugee camp before coming to Australia and founding the social enterprise, Nubia Designs. Kagi uses art and community workshops to share her story and culture.
Follow Kagi on: Facebook | Instagram
Leave a reply