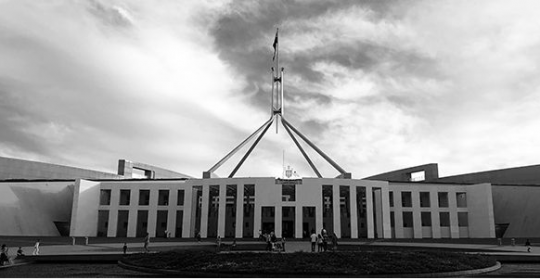 The Medevac bill which was passed earlier this year ensures critically ill refugees in offshore detention are transferred to Australia to receive the urgent medical treatment to save their lives. 
 Since February, the ASRC working with doctors, lawyers and advocates as part of the Medical Evacuation Response Group have worked to get 130 sick refugees approved for medical transfer to Australia. In short, this bill is working.
 But last month the Government's Medevac repeal legislation was passed in the House of Representatives and if passed in the Senate in November, politicians and bureaucrats take back the power to delay or block medical evacuation of sick people in offshore detention.
We must do everything we can to protect the Medevac process and ensure sick refugees get the medical care they need.
Earlier in August the ASRC as well as doctors, community groups and other refugee organisations lodged submissions to the Senate Inquiry which is investigating the Medevac repeal legislation. 
Here are the main points of our joint submission with the National Justice Project (NJP):  
The passing of the Home Affairs Legislation Amendment (Miscellaneous Measures) Act 2019 ('Medevac Law') has resulted in over 110 people suffering from physical and mental health conditions accessing urgent medical care in Australia.

Prior to Medevac, sick refugees were waiting an average of  2 years, and some for up to 5 years, for medical transfer after it had been recommended by the government's appointed doctors

that they receive urgent medical care.

The majority of transfers

that were made prior to Medevac were the

result of legal intervention because of political interference, delays and blocks, where the Minister required organisations to lodge complex legal proceedings in court.

These long delays led to deteriorating

health of people

and at least two deaths as a direct result of the department delaying transfers, and more from treatable illnesses. 

The Medevac Law ensures there is no longer political interference with the transfer system. 94% of transfers are approved with the agreement of the Minister, with none being blocked due to security reasons.

There is no threat to Australia's national security or adverse impact on Australia's medical system

when people are evacuated to Australia for medical care under Medevac.

Medevac is saving lives. But our funding to help facilitate the urgent medical transfer of critically ill refugees on Nauru and Manus Island is about to run out.
Your donation to the ASRC Medevac EMERGENCY APPEAL will help ensure our dedicated staff of 7 can continue to manage the complex Medevac application process for those left behind in offshore detention.
Donate NOW because lives are at risk and Medevac can save them.
Leave a reply