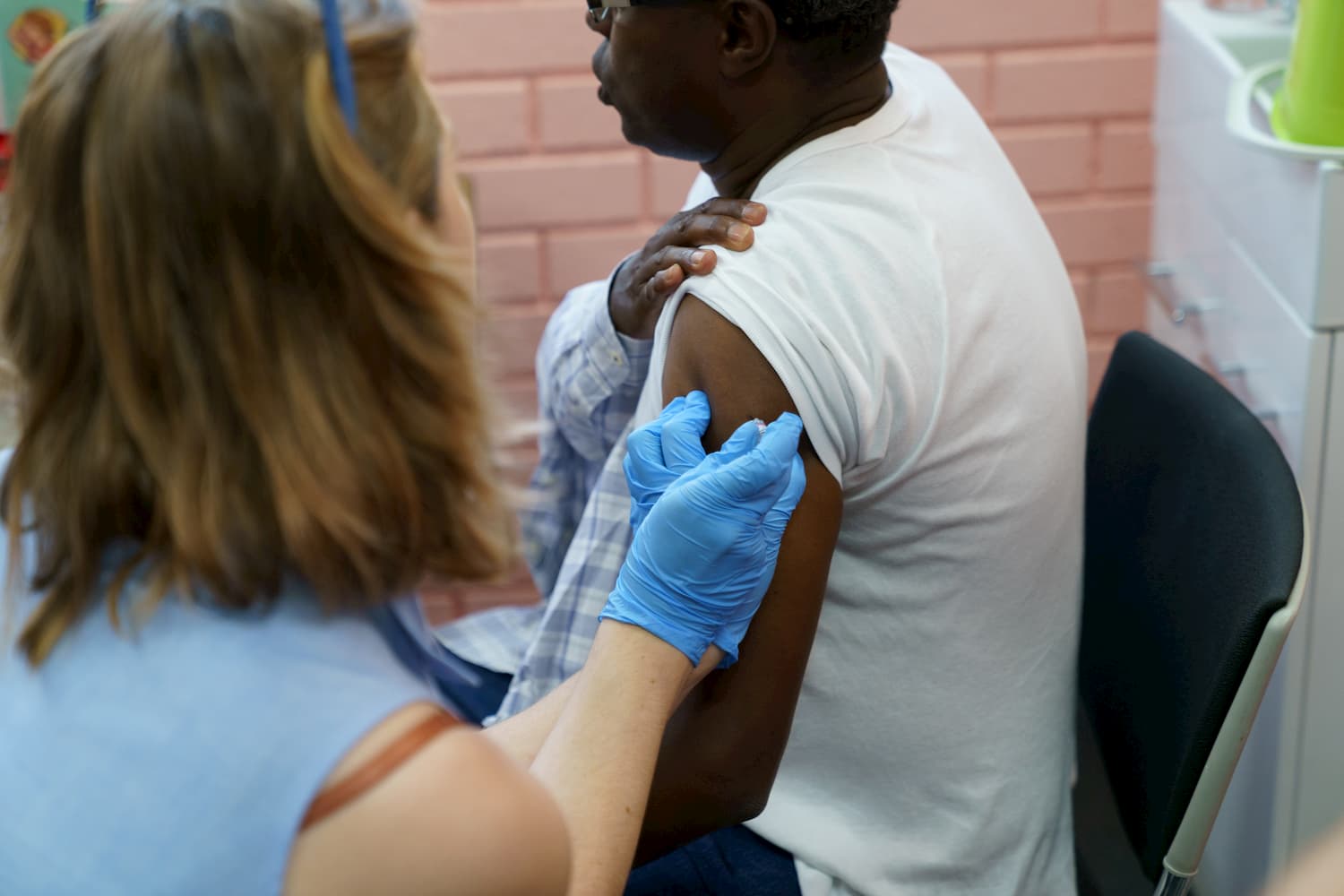 Media Release
9 April 2020
Medical colleges and human rights organisations have come together to urge the Government to immediately release people from immigration detention centres in Australia.
People held in detention suffer from chronic and complex medical conditions such as asthma, COPD, respiratory illness and immunosuppressive states that place them in the high risk category for COVID19.
Currently there is no medical oversight into how high risk detainees are being protected or supported during the pandemic.
We stand ready to work with the government to deliver this critical public health measure as part of the wider national emergency response for COVID19.
Infection and transmission of the COVID19 virus amongst those currently held in closed detention or Alternative Places of Detention (APODs) and staff working in these centres is an emerging national public health risk.
Urgent release into the community with appropriate safety net supports will enable detainees to practise physical distancing and self-isolation, as per the Prime Minister and Chief Medical Officer's directives to prevent the infection and spread of COVID-19.
This move will reduce the imminent risk of an outbreak, consequent risk to the wider community of transmission and the burden on health care services.
There is no longer an appropriate public policy rationale to support detaining persons who pose no or low risk to the community.  It will save critical public resources and prevent the potential loss of lives, such as we have seen amongst tourists at sea.
Together, we can ensure the safety of everyone in Australia and the viability of our health care system by mitigating the public health risk of immigration detention.
ASRC CEO Kon Karapanagiotidis 
"We are all afraid an outbreak is imminent in places of detention due to our current lack of an ability to ensure the safety measures available to the rest of the population are being made available to detainees so they can protect themselves."
"There is strong will in our service community to work with the government to release people in immigration detention from being infected and transmitting COVID19 to others.
"We extend our hand in the spirit of cooperation and mutual respect that has developed between government and civil society in this time of great national need."
"The government by imprisoning people in these hotels, is not only putting these men at terrible risk, it also threatens the broader community".
Royal Australasian College of Physicians – Professor John Wilson, President-elect of the RACP and Respiratory Physician
"We are very concerned about the risk of outbreaks in onshore detention centres. From a healthcare perspective, many of these people currently suffer from chronic conditions that place them in a high-risk category for COVID19. This request is about reducing risks to them, the community and the healthcare system."
 Amnesty International's Refugee Advisor Dr Graham Thom
"The vast majority of refugees transferred back to Australia for medical treatment have been safely living in the community, many for years. There is no reason, certainly at this time, why women and men in onshore detention  can't also be released."
Royal Australian and New Zealand College of Obstetricians and Gynaecologists (RANZCOG) President, Dr Vijay Roach
"RANZCOG supports the release of immigration detainees into community detention as an urgent measure to safeguard the health of both detainees and staff."
Leave a reply