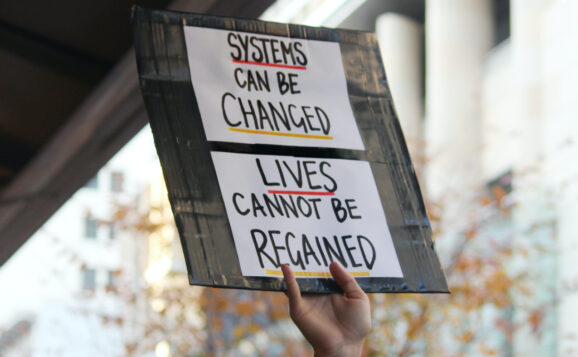 As one of  Australia's largest human rights organisation, the Asylum Seeker Resource Centre (ASRC) has and always will, stand for an inclusive and just Australia for all. 
We recognise that for First Nations People, the 26th of January is a day of sorrow, not celebration, as it marks the beginning of the dispossession of Aboriginal and Torres Strait Islander people and their land. 
In light of this, the ASRC no longer observes Australia Day on the 26th of January, a decision formalised through staff and volunteer engagement and the traditional custodians of the land on which the ASRC stands. As an organisation that believes in human rights above all else, we choose to open our centre on the Australia Day public holiday in solidarity with First Nations People. Because as a community we believe Australia Day should be a day of unity and celebration for all. 
As an organisation that works for our newest Australians to be treated fairly and with justice, we believe the First Nation's people must be afforded the same. 
So we recognise January 26th as a day of trauma, grief and loss for First Nations People. A day of national celebration cannot take place on a day of mourning. e, in solidarity with First Nations people, call upon the Federal Government to change the date of Australia Day, to a date when we can all celebrate our great country together.
Here is a groundswell of hope building, with more people now standing on the side of truth, healing and justice for First Nations People. Change happens when enough of us stand up for what is right and simply say "enough is enough". This is our backyard, our country. Our freedom is invested in all people's freedom and our power stems from when we come together as a strong collective and stand up for a country that includes and celebrates everyone.
Let's change the date of Australia Day, so we are all included, as one people and community.
Leave a reply