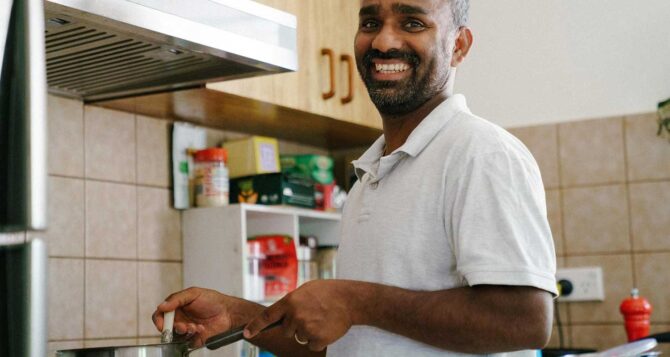 "You can use my recipes but you won't be able to make my dishes the same as me. You are cooking unique to you. So you just have to follow your tongue."
Back home, I wasn't really involved in cooking. But after I came to Australia, I was locked up for six years. 24 hours a day we are living in such a small space surrounded by guards, fences, and security cameras. I came to Australia as a refugee. I came to live a peaceful life. I came here to live as a human. Instead I lost six years of my life in this small space.
After three years in the immigration detention we had a chance to start cooking our own meals once a day. In the prison were about 30 other Sri Lankan people. So we taught each other and followed our tongues to make the dishes that reminded us of home. That's how I learnt to cook.
After I was released I had a chance to cook my traditional food with 'Tamil Feast' at CERES. Four of us who met in detention would cook dinners for 60-80 guests. It was a great project to learn more skills and become more confident with my cooking.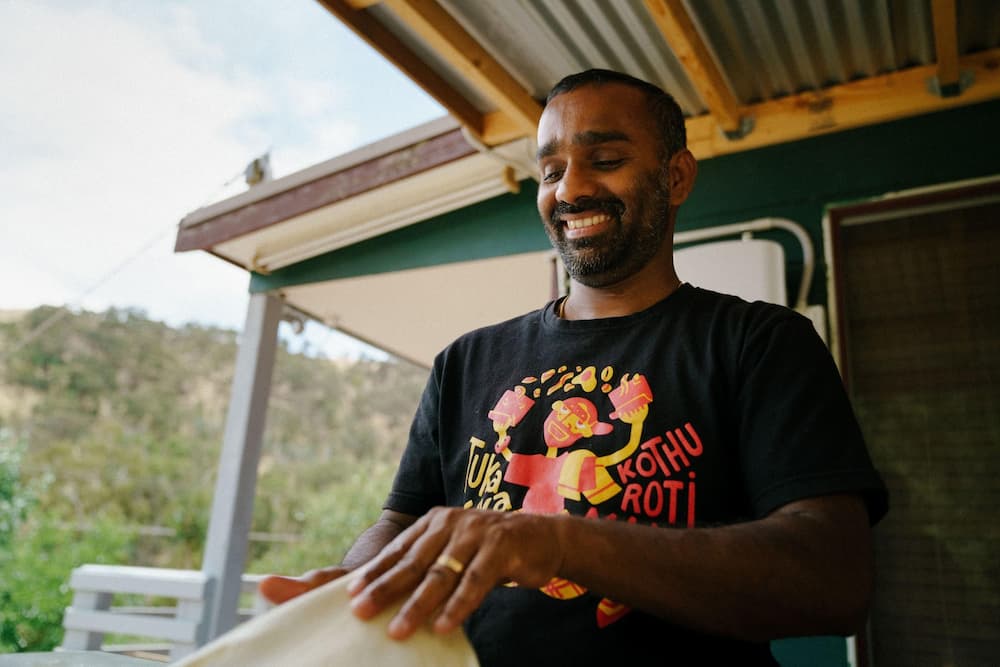 Now I have started my own Sri Lankan street food stall, called 'Tukka Tukka Kothuroti Man'. Kothu Roti is a three part dish: chopped vegetables, curry and roti. Every town has at least one Kothuroti shop. You can hear the 'tukka tukka' sound of the heavy iron blades beating against the hot plates calling you from far away. If no one stopped me I would eat Kothuroti three times a day!
I never thought that I would be cooking traditional Sri Lankan food for people in Australia. Refugees come from all different backgrounds. But we all come as humans only. In Australia some people seeking asylum don't have work rights, some don't have income and some don't have enough for their families. The ASRC support can be a big help for them.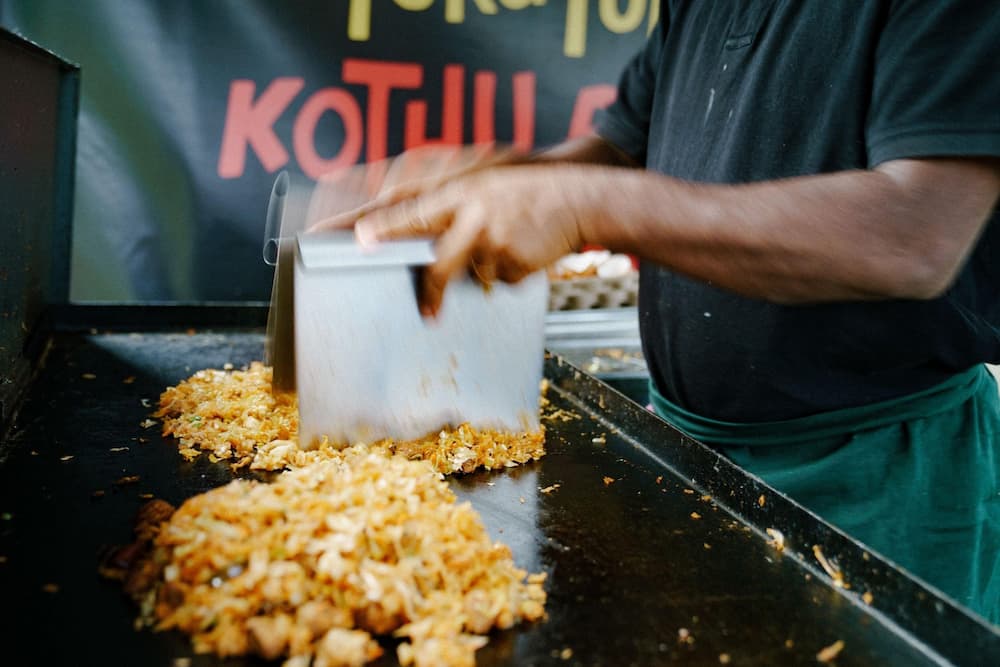 My dream for the future is to keep on making Kothu Roti and sharing my food at markets. I hope that one day I can grow to employ more people.
Follow your tongue and good luck cooking my dishes."
REGISTER TO HOST AND COOK NIRO'S RECIPES
Leave a reply