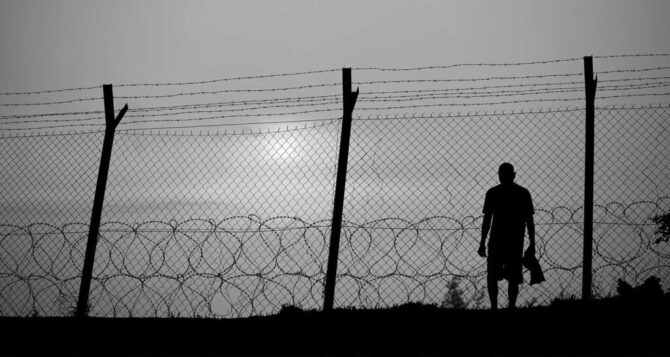 Media Release
Tuesday, 19 April 2021
Government flies 17 Medevac refugees from Brisbane to Melbourne, without phones and some in handcuffs
The Government has flown 17 people from Brisbane Immigration Transit Accommodation (BITA) to Melbourne this morning.
Last week, the 19 people remaining detained at the Kangaroo Point Alternative Place of Detention (APOD) were forcibly moved to BITA because the owner of the hotel reportedly never approved Serco to be a subtenant. 
Another contract debacle in a long history of misconduct and disturbing lack of accountability in this Government's detention policy. 
This morning, two flights brought 17 of the Medevac Refugees to Melbourne, their phones were removed and a number of them were placed in handcuffs during the flights. Two of the group remain at BITA.
They are expected to be taken to the Park Hotel APOD, joining the 11 people who remain detained there, without any plan for release or explanation for why they have been treated differently to other Medevac refugees who were released into the community.
The Government has not given a reason for the continuing detention of certain Medevac Refugees, since they began releasing people in dribs and drabs in December 2020.
This move is another arbitrary and distressing turn for the Medevac refugees with no accountability from the Government and no reprieve from the harm of eight years of indefinite detention. 
ASRC Detention Advocacy caseworker, Nina Field said: "Caseworkers and lawyers are very concerned about people being forcibly moved around detention centres in restraints, having phones taken away and continuing to be detained without adequate mental health support."
"There is no adequate emergency response for people going through a mental health crisis to keep them safe, as they wait in severe distress for the Government to decide what happens to them."
Director of Advocacy and Campaigns, Jana Favero said: "It makes no sense that the Government has released 150 of the Medevac Refugees but continues to inflict harm on refugees with forced movements and indefinite detention without a reason." 
"The forced movements and the contract debacle with Kangaroo Point Hotel APOD strongly demonstrated how the Government is playing with people's lives."  
"The only option left is for the Morrison Government to release all people transferred for medical treatment to live in the community with their family and friends, and to recover their health in freedom."
ENDS
For interviews and more information call Marcella Brassett on 0411 026 142
Leave a reply