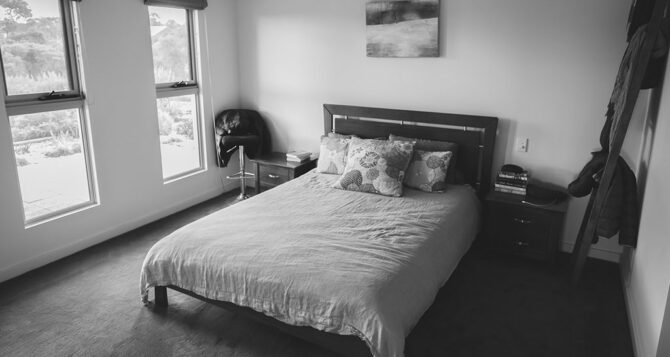 Late last month the moratorium on rental evictions ended in Victoria and now hundreds of people seeking asylum are at risk of becoming homeless.
The rental moratorium meant individuals and families were protected from being evicted if they fell behind in their rental payments during the pandemic because of a loss of income or work. But this protection only applied to people with formal rental agreements.
For those people seeking asylum with no income and no access to JobKeeper and JobSeeker payments, the pandemic has created a perfect storm of disadvantage, unable to pay rent and now facing accumulated rental debts, the end of the rental moratorium is now putting entire families at risk of becoming homeless.
Our Homelessness and Basic Needs Response Team is bracing for the effect that end of the moratorium will have on the community we support over the coming months. Regardless of the fallout, we are ready to face the challenge and have been preparing to meet the increased requests for housing support.
Since the pandemic began, we have allocated more than $4 million to ensure more than 420 people were housed on any given night at the height of the pandemic, including up to 150 children. This is the most significant investment in a homelessness response in our 20-year history. 
Over the coming weeks we are likely to see many more people and families presenting to the ASRC for help to pay back the potential thousands of dollars in rental arrears and accumulated rental debt.
Currently the ASRC is preventing homelessness for more than 400 people each night through either the payment of rent or placement in crisis accommodation. Support is prioritised for those at imminent risk of homelessness and with no other options of support. With financial assistance, people can stay in their current living arrangements and focus on their recovery.
Providing housing support gives people the security and stability they need to start looking for work again, and a chance to recover from the effects of the pandemic in safety and with dignity. 
For more information on the effect of the pandemic on people seeking asylum and the risk of homelessness read our latest report COVID-19 Without the Safety Nets: The Experiences of People Seeking Asylum.
For updates check our website or follow us on social media. 
Leave a reply