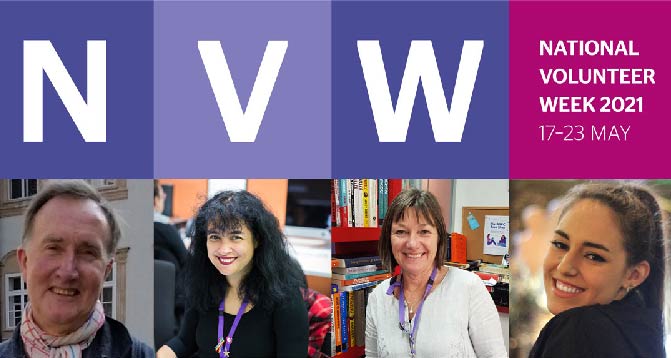 This week is National Volunteer Week (May 17th to 23rd) – a week to pause, celebrate and recognise the valuable contribution made by those who dedicate their time to help others.
For us, National Volunteer Week (NVW) 2021 is extra special as we head into our 20th year as an organisation and reflect on the generosity and compassion that volunteers have dedicated to people seeking asylum and the ASRC over the last two decades.
The theme for this year's NVW is Recognise. Reconnect. Reimagine. After the unique challenges of the last year, we wanted to take a moment to recognise the important people at the heart of the compassionate community who create a place of comfort and support for people seeking asylum at the ASRC.
Volunteers have always been the lifeblood of the ASRC. In fact, in the early days, the ASRC was made up of just Kon (Karapanagiotidis, the ASRC's CEO and Founder) and a group of dedicated volunteers.
What started as a small one-off TAFE project to provide groceries to people seeking asylum has since developed into Australia's largest independent human rights organisation providing support to people seeking asylum.
The ASRC first opened in a tiny space on Nicholson street in Footscray, directly across the road from where the ASRC's Home of Hope (the Footscray centre) now stands. But the transition from a school project to a 4,200m2 centre that supports and empowers more than 7,000 people seeking asylum is largely due to the compassion, generosity and commitment of our dedicated volunteer workforce.
The ASRC was built with the compassion and dedication of volunteers and continues to be powered by them now and probably will be into the future.
Every time Government policies take a step backwards, becoming more punitive for the people that we serve, our community responds, eager to do whatever they can to make even the slightest difference for those seeking safety. As the challenges facing people continue to grow and change, one thing is for certain, our volunteers will continue to show up for people seeking asylum.
To those who have made the Home of Hope a place of comfort, empowerment and relief for so many over the last 20 years, thank you. You are a rare kind of generous and you should be so incredibly proud of the legacy that you have built and continue to grow.
Join our Volunteer Army! Applications are open until midnight, Wednesday, June 2nd. Apply at asrc.org.au/become-a-volunteer 
Leave a reply