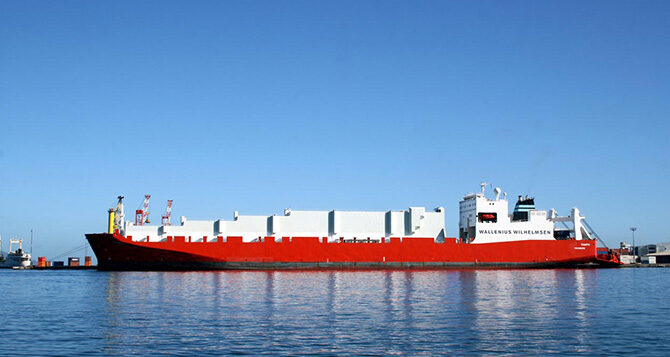 Media Release
26 August 2021
The twentieth anniversary of Tampa is a grim reminder of the arbitrary and abusive immigration regime successive Australian Governments have implemented.
Today marks two decades since the Howard Government prevented 433 refugees on the Norwegian freighter MV Tampa from landing in Australia to seek asylum.
Despite Prime Minister John Howard's decision in 2001 the Captain of Tampa, Arne Rinnan, decided to take the mostly Harazra refugees from Afghanistan to Christmas Island only a few hours away, as was permitted under international law.
The Australian Government reacted by informing Rinnan that if he took the refugees, including a pregnant woman, into Australian waters he would face imprisonment and fines of up to $110,000.
The Tampa entered Australian waters on August 29 at which point Howard ordered the Special Air Service (SAS) to hijack the ship.
After days at sea, the survivors were forcibly moved to Nauru. They would be the first of nearly 5,000 refugees and people seeking asylum sent to Nauru and Papua New Guinea. There are still over 200 people who are kept in PNG and Nauru with no clear plan for resettlement.
Over 130 of the refugees on Tampa were later accepted by New Zealand and some went to European countries, less than 30 came to Australia. Others were forced back to their country of origin, as many as 20 people seeking asylum on the Tampa were subsequently killed on return to Afghanistan.
 Jana Favero, Director of Advocacy and Campaigns, Asylum Seeker Resource Centre said: "Playing politics with people's lives, demonising people seeking asylum, punishing refugees, children kept in detention centres, families torn apart, conditions that cause permanent mental and physical health issues, this is the legacy of Tampa."
"The decision to prevent the Tampa from landing in Australia was made in a cynical rush, but its impact is seen to this day. It is seen in the 200 people held offshore, the 140 people held in Australia's onshore immigration detention network and the thousands in Australia on temporary visas."
"The racism, deceit, concentration of power and disregard for human rights of the decision made two decades ago has an effect on thousands of people today."
 Kon Karapanagiotidis OAM is the CEO and founder of the Asylum Seeker Resource Centre said: "John Howard's response to Tampa tapped into a very powerful underlying fear and prejudice in parts of Australian society, which was exploited and harnessed by successive Governments since."
"But we have seen over the past twenty years an overwhelming shift in public opinion and community pressure calling for a fair treatment of refugees and people seeking asylum that respects their basic rights. This is the power that politicians must look to over the next twenty years."
 Arnold Zable, writer, patron of International PEN Melbourne and ASRC ambassador said: "The twentieth anniversary of the Tampa incident marks a moment when the Australian Government turned a humanitarian challenge into a political football. Instead of listening to the stories, and to the desperate pleas of the persecuted and traumatised, we demonised, dehumanised, criminalised, punished, and re-traumatised people who were exercising their basic human right to seek a new life for themselves and their families — as had many previous generations of refugees. It also marks a moment when we can rethink our immediate and future responses to a challenge that remains as urgent as ever. We need an immigration regime that is based, first and foremost, on the principle of do unto others what you would have others do unto you. Arne Rinnan, the brave captain of the Tampa understood, as seaman do, that with one shift in the wind, any one of us can become the distressed stranger in desperate search of freedom."
ENDS
Media contact: Sam Brennan 0428 973 324 or sam.b4@asrc.org.au
Leave a reply