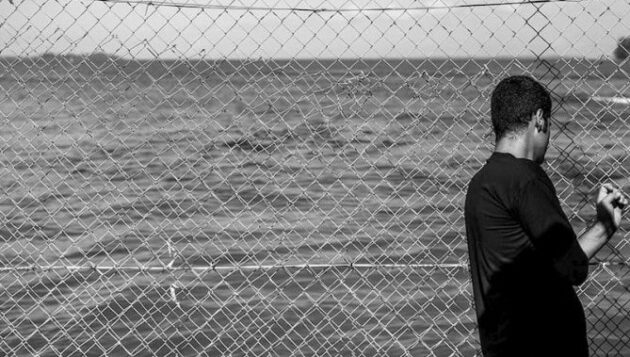 Media Release
6 October 2021
Today the Minister for Home Affairs Karen Andrews announced that the Morrison Government will be ending offshore processing in Papua New Guinea by the end of the year, following 8 years of policy failure and harmful treatment of people seeking asylum.
The Time for a Home coalition of 140 organisations and community networks welcome the decision to end offshore processing on PNG, due to the inability of the Australian Government to provide adequate care for people held offshore.
However, in ending the offshore processing agreement with PNG the Morrison Government did not take responsibility for the people under its care instead it once again abandoned people who sought safety in Australia.
Australia will not be providing all people seeking asylum held in offshore processing a pathway to permanent settlement and safety, instead, they are leaving this responsibility to PNG or moving them to Nauru.
PNG is currently under tremendous strain following another outbreak of COVID-19 and a vaccination rate of only 2%. PNG is in no place to provide resettlement options for people seeking asylum which should be the responsibility of Australia.
This announcement comes only weeks after the Morrison Government signed a Memorandum of Understanding with Nauru to establish "enduring" offshore processing. People who have suffered in PNG, especially those held in detention centres found to be illegal by the PNG Supreme Court in 2016, now face being moved to Nauru.
Over 3,000 people who came to Australia for protection have been subjected to offshore processing and are still suffering under failed, arbitrary and harmful policies since 2013. There are currently around 125 people seeking asylum and refugees in PNG and 108 in Nauru.
The Time for a Home coalition calls on the Morrison Government to offer a permanent plan for resettlement for all people seeking asylum, who have for years been denied basic rights while subjected to arbitrary and harmful treatment.
Thanush Selvarasa, human rights activist and refugee detained on Manus Island, PNG, Mantra and MITA, released on 28 Jan 2021 said: "Offshore processing ending on PNG is a good decision, but 8 years is too long and PNG is not safe for refugees to resettle. We came to Australia seeking asylum, we were moved to offshore processing. They change policy each time, they are playing politics with our lives."
"We always wanted to end offshore processing on PNG and Nauru and my friends want permanent resettlement, we already have a lot of suffering from there. We have lost 13 lives, we don't want to lose any more brothers."
Jana Favero, Director of Advocacy and Campaigns, Asylum Seeker Resource Centre said: "Once again, people who have sought asylum in Australia are having their lives played with by the Government."
"The Morrison Government has abandoned people seeking safety on our shores and shifted all responsibility onto our neighbours. This is not only incredibly harmful and dangerous but also shows a lack of leadership and accountability by the Morrison Government."
Sarah Dale, Director and Principal Solicitor at Refugee Advice and Casework Service said: "Regional Processing was a policy failure of the Australian Government from its inception. It's important to remember it was established for processing alone, not resettlement. Not affording people pathways to safe, permanent resettlement rather shuffling people between centres, just demonstrates the abject failure in the Government's own policy, and its come at the cost of human lives and 8 years of suffering."
Dr Graham Thom, Refugee Adviser at Amnesty International Australia said: "Today's announcement is a welcome one, but it still leaves more than 200 refugees still in PNG and on Nauru with no real resettlement options. PNG is not a suitable place for refugees to settle permanently, and moving them to Nauru only continues the uncertainty they've had to endure for more than eight years. Instead, the Australian Government must finally accept the New Zealand resettlement offer, a real solution that will allow people to move on with their lives in safety."
David Burke, Legal Director at the Human Rights Law Centre said: "Offshore detention has already robbed thousands of children, women and men of eight years of their lives. Shifting people from PNG to Nauru to continue to be warehoused on a remote island simply extends this cruelty. We need an end to this cruel policy failure once and for all so people can finally start to rebuild their lives in safety."
ENDS
Media contact: Sam Brennan 0428 973 324 or sam.b4@asrc.org.au
Leave a reply