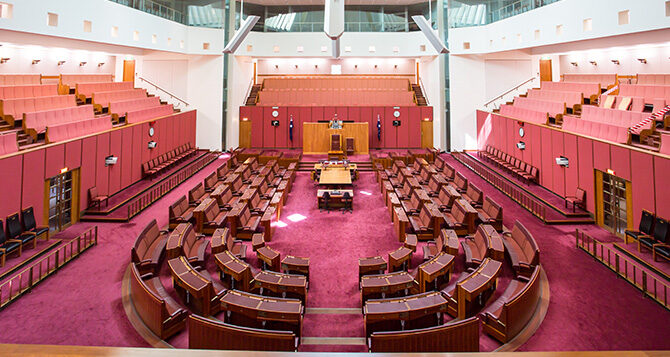 Media Release
8 October 2021
The Asylum Seeker Resource Centre (ASRC) welcomes the Senate Inquiry into Australia's engagement in Afghanistan and calls on the Morrison Government to commit to an additional humanitarian intake of at least 20,000 people from Afghanistan as well as provide permanent protection to refugees from Afghanistan and their families.
The ASRC will make a submission to the inquiry referred to the Foreign Affairs, Defence and Trade References Committee by the Senate, which plans to make an interim report on 29 November 2021.
Since Australia joined the U.S.-led invasion of Afghanistan on October 7, 2001, successive governments have failed to provide adequate protection to those fleeing violence, despite nominally going to war to protect those suffering under the Taliban.
Governments for decades have denied protection and safety to thousands of refugees from Afghanistan who sought safety in Australia. This was done through forcing refugees into offshore detention centres, keeping them detained for years, denying them permanent protection and refusing to offer a comprehensive resettlement plan.
Currently, there are 5,100 refugees from Afghanistan on temporary protection visas in Australia, 50 refugees held in Australia's network of immigration detention centres and 15 people from Afghanistan in offshore processing in Nauru and Papua New Guinea.
There are also 7,490 refugees from Afghanistan in Indonesia who are barred from coming to Australia due to a decision made by then Immigration Minister Morrison in 2014.
The ASRC's submission to the inquiry recommends an additional refugee intake of 20,000, prioritisation of family reunification visas, lifting the ban on resettlement of refugees in Indonesia as well as providing permanent protection and resettlement for people from Afghanistan in Australia in detention or on temporary visas including TPV and SHEV.
Barat Batoor, Organiser at Asylum Seeker Resource Centre (ASRC) said: "Those who stood with Australia and NATO in the fight against terrorism are now being punished for their support. This is particularly true for groups like the Hazaras, within the last two weeks more than 3,500 Hazara families were evicted from Uruzgan province where the Australian Provincial Rehabilitation Team (PRT) was based in the last 20 years."
"It is the moral obligation of Australia to help those who helped them, not abandon them. We need to show compassion and spirit of mateship."
Saajeda Samaa, law student and human rights advocate said: "If Australia had the military resources to intervene in Afghanistan in 2001, it certainly has the resources to assist with the immense humanitarian crisis of this mission. The Australian government has a moral responsibility to provide protection to people from Afghanistan who are at risk particularly women, children, religious and ethnic monitories."
"It is time for the Australian government to show compassion for people from Afghanistan by making sure that those on TPV and SHEV visas are granted permanent protection, families are reunited immediately before being targeted by Taliban and lift the ban on refugees waiting in Indonesia with indefinite uncertainty."
Amir Hussain, Temporary Visa Holder from Afghanistan said: "Due to being on temporary protection visa, I have been living a temporary and uncertain life in Australia for the past 10 years. I hope the Australian government understands that 10 years are far too long for not being able to plan our lives or see our families."
"I am a businessman; my visa limitations have significantly limited my abilities to live my life in the Australian social and economic sphere with my full potential. Granting permanent residency to us on temporary visas will not only be saving our lives but it will also give us more opportunities to contribute back to the Australian community in our greater capacity."
Jana Favero, Director of Advocacy and Campaigns, Asylum Seeker Resource Centre said: "Australia's engagement in Afghanistan has been two decades of contradiction. Successive Governments have punished people who arrived on our shores seeking safety from the very threats we nominally went to Afghanistan to protect people from."
"Instead of offering safety, protection and freedom we locked people up, kept people separated from family, offered only temporary protection and denied basic access to basic human rights. After a generation of hypocrisy and punitive policy we need to offer people from Afghanistan what we said we would and provide a permanent home."
ENDS
Media contact: Sam Brennan 0428 973 324 or sam.b4@asrc.org.au
Leave a reply