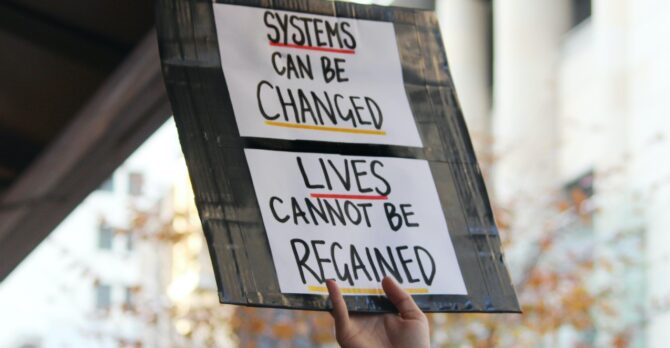 Media Release
17 October 2021
Reports of refugees and people seeking asylum in Australia's immigration detention system testing positive for COVID-19 have confirmed the worst fears of medical experts and reaffirm the need to release all refugees from detention immediately.
On October 17, refugees in Park Hotel Alternative Place of Detention (APOD) said at least three people have tested positive for COVID-19 after reporting symptoms the previous week, with serious concerns of further cases.
Medical experts have been warning the Morrison Government for over 18 months that the decision to keep refugees and people seeking asylum in immigration detention centres is dangerous and a threat to public health.
These fears were compound in September when workers at both the Villawood detention centre in New South Wales and the Melbourne Immigration Transit Accommodation (MITA) in Victoria tested positive for COVID-19.
Numerous organisations have been warning the Government of the threat COVID-19 poses to those in detention, these include the Australian Human Rights Commission, the Commonwealth Ombudsman, the Australasian Society for Infectious Diseases and the Australasian College for Infection Prevention and Control.
However, the Morrison Government has persistently ignored the warnings, detaining nearly 90 refugees and people seeking asylum in extremely dangerous conditions, with as many as 45 people in Park Hotel itself.
The Morrison Government has also failed to provide transparent and timely information on the health and safety of people held in detention.
Furthermore, refugees and people seeking asylum in detention have still not been fully vaccinated, with Senate Estimates also revealing that as of September 6 only 17% of people in immigration detention are fully vaccinated and only 13% of people in APODs such as Park Hotel.
The Time for a Home alliance of 140 organisations and community networks, has been calling on the Morrison Government to immediately release all refugees and people seeking asylum from immigration detention. This call is supported by the community with a petition in early March 2021 gaining 36,923 signatures.
Since December 2020 the Morrison Government has released nearly 180 of the transferees, refugees and people seeking asylum, from detention, in doing so drastically reducing the risk of COVID-19 spreading. However, the Government has provided no reasons as to why 90 refugees still remain in detention.
A refugee held in Park Hotel said: "The situation is very dangerous and very very bad. I think everyone can get COVID-19 in the Park Hotel, it is not safe? We have been here eight years for what? What can I say? The situation is very bad, no one has come to visit, despite COVID-19 no one has seen us."
Jana Favero, Director of Advocacy and Campaigns, Asylum Seeker Resource Centre (ASRC) said: "The people held in Park Hotel and the refugees held in detention centres around Australia have been denied justice and freedom for over 8 years. Kept in Australia's overcrowded immigration detention centres the health risks have always been a serious concern, with COVID-19 they are critical."
"The reports of a COVID-19 case have confirmed our worst fears and the Government has responded by providing next to no information or transparency. Immigration detention is not an adequate environment to treat COVID-19, who will be responsible for monitoring those affected? There are so many questions the Government has not answered."
Dr Graham Thom, Refugee Adviser at Amnesty International Australia said: "The expert medical advice could not have been any clearer about the risk of detaining vulnerable individuals during a global pandemic. On top of the years held offshore these men, transferred for medical treatment, have now been detained for close to 2 years in conditions wholly unsuitable."
"Not only have these men been denied their freedom, but they have also been put at unnecessary risk to their life and long term health and must be released into safe accommodation in the community immediately."
Ian Rintoul, spokesperson for the Refugee Action Coalition said:  "It has taken the government three days to get Covid test results for the four people who were quarantined last Friday. That shocking delay, and the failure to test other detainees, has put everyone in Park Hotel at increased risk of infection. Already one more refugee has been quarantined with covid symptoms today. They have been denied medical treatment in Australia, now detention has put their lives at risk. They must be freed."
–ENDS–
Media contact: Sam Brennan 0428 973 324 or sam.b4@asrc.org.au
Leave a reply