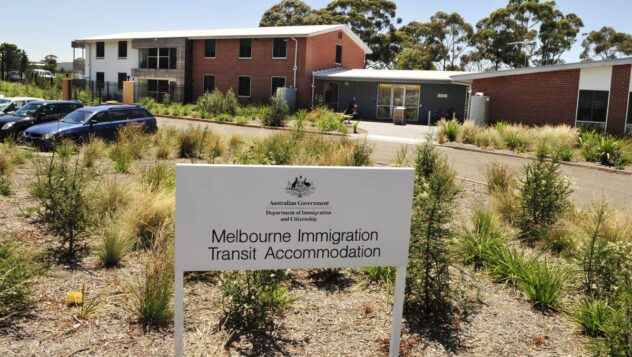 Media Release
29 October 2021
COVID-19 has now spread to a second site in Australia's onshore immigration detention network, with a person held at Melbourne Immigration Transit Authority (MITA) testing positive on Tuesday.
The case at MITA follows an outbreak at Melbourne's Park Hotel Alternative Place of Detention, where half of the 46 people have tested positive for COVID-19.
The Morrison Government was given clear and consistent warnings for 18 months about the inadequacy of Australia's immigration detention network during the COVID-19 pandemic, yet it chose not to release the 75 refugees and people seeking asylum still in detention.
Currently there are 15 refugees and people seeking asylum in MITA, 6 of whom are in isolation. Organisations, such as the Australia Human Rights Commission, have reported overcrowding at this centre, which currently holds over 200 people.
People in MITA have been reporting a worrying lack of COVID-19 safety procedures, which is consistent with reports from other centres in Australia's immigration detention network.
Guards move between areas where people are COVID-19 positive to areas where they are not, communal areas are not regularly cleaned, communication is poor, there is deep mistrust between staff and people in the centres, healthcare services are inadequate and understaffed.
Furthermore, the rooms where people are isolated are small and restrictive, resulting in deteriorating mental health which immigration detention staff are not able to adequately address.
A person currently detained at MITA: "We are not being given any information and our questions are not being answered. We are worried about our health and the guards will not tell us what is going on. There are not really any COVID-safe precautions being taken with new guards coming and going all the time to cover other staff members; many guards are not wearing masks; we are not being told to wear masks and there is no way that we can social distance. We cannot protect ourselves."
Thanush Selvarasa, human rights activist, current ASRC human rights intern and refugee detained on Manus Island, PNG, MITA and the Mantra Hotel Melbourne, was released 28 Jan 2021: "MITA and the other detention centres have never ever been safe for COVID-19. Every day guards come in and out, it is not safe for people."
"Now people are kept in isolation rooms. I have been in isolation at MITA, it made me feel crazy, it is small and we have no privacy. We are always under the camera."
"People seeking asylum have for 9 years been kept in detention and now they have COVID, we cannot have any more pain in our lives, we are tired."
"It is a human rights matter, people need to be immediately released into the community, as a human you cannot be kept in detention indefinitely."
Dr Carolyn Graydon, Principal Solicitor of ASRC's Human Rights Law Program said: "It is already intolerable that many people held in MITA and Park Hotel have been subjected to arbitrary, protracted detention for years. But for them to still be detained and placed at unnecessary risk during a national pandemic, is unacceptable and now unfathomable given that the virus is now rapidly spreading in both centres. These men must be immediately moved from this unsafe environment and placed into isolation in the community where they can protect themselves."
"Despite knowing that people were at high risk, the vaccine rollout in detention centres was started unforgivably late. Some people who have asked to be vaccinated have been waiting for 2-3 weeks. Others remain unvaccinated largely due to their valid fear that being vaccinated will make it easier for the Government to send them back to offshore processing centres in Nauru or PNG. The complete absence of any trust between people who have experienced years of abuse, and their Government gaolers, including its medical contractors, has further complicated an already dire situation."
"Many people in detention are not fully vaccinated and have COVID-19 comorbidities, making the virus particularly dangerous to them. Urgent action must be taken to protect them from ongoing harm. Release from detention into suitable community settings is urgently needed."
–ENDS–
Media contact: Sam Brennan 0428 973 324 or sam.b4@asrc.org.au
Leave a reply