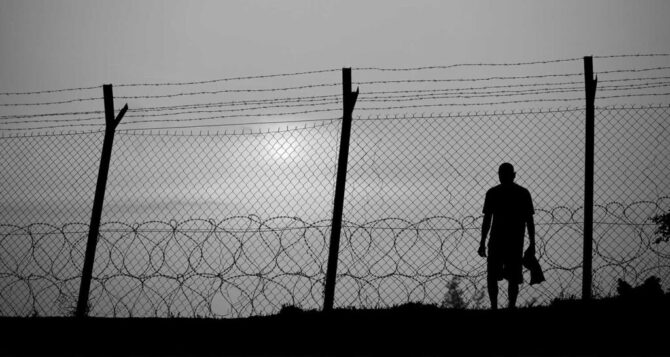 Media Release
15 November 2021
Three refugees from the Park Hotel Alternative Place of Detention (APOD) and 1 from the Melbourne Immigration Transit Accommodation (MITA) join over 175 people seeking asylum released from detention over the last year, in a move welcomed by the Time for a Home alliance, of 140 organisations and community networks.
Four refugees were released from detention on Saturday, November 13, into the community, ending the immediate physical and mental health dangers of indefinite detention as well as greatly reducing the spread of COVID-19 following outbreaks in both Park Hotel and MITA.
However, there are still an estimated 81 refugees and people seeking asylum held in Australia's network of onshore detention centres who were moved from offshore detention for medical treatment, with around 40 refugees and people seeking asylum in Park Hotel where half of those detained have tested positive for COVID-19.
Since December 2020, the Morrison Government has released 178 refugees and people seeking asylum from detention centres, greatly improving the safety and health of the people released and the community.
However, the Morrison Government continues to arbitrarily detain refugees and people seeking asylum, many of whom have been in detention for over 8 years. There has been no reason provided as to why 81 refugees remain in detention while people in similar circumstances are released.
The Time for a Home alliance calls on the Morrison Government to immediately release all refugees and people seeking asylum remaining in detention and provide a permanent resettlement plan.
 Thanush Selvarasa, human rights activist, current ASRC human rights intern and refugee detained on Manus Island, PNG, MITA and the Mantra Hotel Melbourne, was released 28 Jan 2021: "It is good news, great news, that my friends now have freedom. But for nearly nine years people still remain in detention, for no reason. They should be released into the community, they want to rebuild their lives."
"I know how hard it is to rebuild your life after detention, but it is better than being in detention, it is in my hands now, in there it is out of your control."
"It is good news to hear my friends are in the community. I want to say thanks to all those who are supporting my friends. This is a victory for people who continuously work for freedom, we won't forget your help. May the rest be freed soon."
 Jana Favero, Director of Advocacy and Campaigns, Asylum Seeker Resource Centre (ASRC) said: "There is nothing preventing the Minister of Home Affairs Karen Andrews from immediately releasing refugees and people seeking asylum from detention into the community. In fact, the health and safety of refugees and the Australian public would only benefit if this happened. So the question must be asked: Why is the Morrison Government choosing to keep refugees in arbitrary indefinite detention when they have shown that releasing people into the community is better for all involved?"
​​Ian Rintoul, Refugee Action Coalition said, "All the Medevac refugees in the Park hotel and other detention centres should be released. For over six years in PNG, Nauru and now for two years detained in Australia, they have been denied medical treatment. They are the victims of arbitrary and cruel government policy. There is no explanation why some people have been released while others are still being held in closed detention. Free them all."
 Sarah Dale, Centre Director & Principal Solicitor, Refugee Advice & Casework Service (RACS) said: "Every person finding their freedom is wholeheartedly welcomed. But what justifiable reason is there to leave the others behind? This cruel and senseless indefinite detention must come to an end for all. The arbitrary nature of our policies is stark, it is well past time to release those who remain detained – not only for their health and benefits, but for ours as a community as well. This suffering must end."
Marie Hapke, Australian Refugee Action Network (ARAN) said: "It is deliberate cruelty to keep people in immigration detention for no purpose – and most Australians would be shocked to know these people have been held for up to 8 years. The only beneficiaries are the private enterprises which get $millions of taxpayer funds to deprive people of their dignity and freedom. Many people in our community are just waiting to provide support and assistance to these people – we call for the immediate release of all refugees and people seeking asylum from detention now."
Dr Graham Thom, refugee adviser for Amnesty International Australia, said: "The release of four more refugees from Park Hotel in Melbourne into the community is welcome news. However, the arbitrary nature of these decisions, which leaves approximately 40 men still detained as Covid-19 spreads through the hotel, is unacceptable. All those asylum seekers still being held in detention around Australia should be immediately released into the community. The men have been in limbo either here in Australia or offshore on Papua New Guinea or Nauru for too long and the physical and emotional toll has been enormous."
David Burke, Legal Director, Human Rights Law Centre said:
"It is a relief that four more people are finally free. But there is no reason for the Morrison Government to continue to lock up 80 other people transferred from offshore detention. These men have now endured six years in Australia's cruel offshore detention regime and more than two years held in detention centres around Australia. This completely unnecessary cruelty must end."
–ENDS–
Media contact: Sam Brennan 0428 973 324 or sam.b4@asrc.org.au
Leave a reply