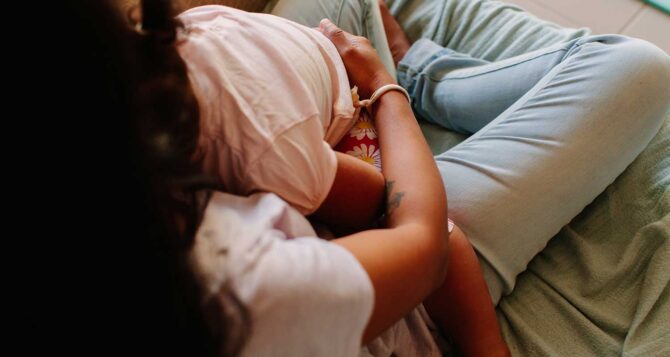 Media Release
21 December 2021
The Asylum Seeker Resource Centre (ASRC), in its submission to the Legal and Constitutional Affairs Legislation Committee, condemns the Morrison Government for trying to force through a Bill that has been routinely rejected due to the risks it poses to refugees, their families and the threat to the rule of law.
The Migration Amendment (Strengthening the Character Test) Bill has been rebuked by both houses of parliament and six committee inquiries during its over 1,300 days in front of Parliament and as recently as October 30 was blocked by crossbenchers, Labor and the Greens.
However, the Morrison Government has continued to revive this legislation that will see children separated from their parents, families torn apart and refugees facing indefinite detention or refoulement through deeply unfair visa cancellation processes.
This Bill would introduce arbitrary and unreasonably low thresholds to revoke or refuse visas for people based on the maximum possible sentence they could receive, rather than the sentence they actually received, which reflects the court's individual assessment of the seriousness of the offending.
This means any visa holder, including permanent residents, no matter how long they have lived in Australia, who is convicted of a crime which carries a maximum penalty of two or more years, even if they actually receive a much lighter sentence such as a fine or community service, would automatically fail the visa character test and likely face visa cancellation.
This would then result in their detention and forced removal from Australia, permanent separation from their family and livelihoods. People owed protection as refugees would face indefinite detention in Australia or could face return to a country where it has been found they face a likelihood of persecution.
Jana Favero, Director of Advocacy and Campaigns at ASRC said: "ASRC stands with legal experts and multiple committee reviews in opposing this legislation. Submissions to this inquiry by ASRC, the Visa Cancellations Working Group and many others have highlighted the threat of a deeply unjust, two-tier legal system and family separation this Bill will impose."
"I cannot understand why the Morrison Government is so determined to push through a Bill that has not only been wholly rejected and dismissed but one that if passed would only hurt families."
Carolyn Graydon, Principal Solicitor and Manager of the Human Rights Law Program at ASRC said: "We have already seen the catastrophic injustice caused to many people holding visas, including permanent residents and refugees, by the existing draconian visa cancellation regime. This Bill threatens to subject potentially thousands more families to permanent separation of parents from their children and spouses, and even more refugees being indefinitely detained, contrary to their most basic human rights. This Bill must be stopped and the Government held to account for its continuing racist agenda and cruelty."
–ENDS–
Media contact: Sam Brennan 0428 973 324 or sam.b4@asrc.org.au
Leave a reply