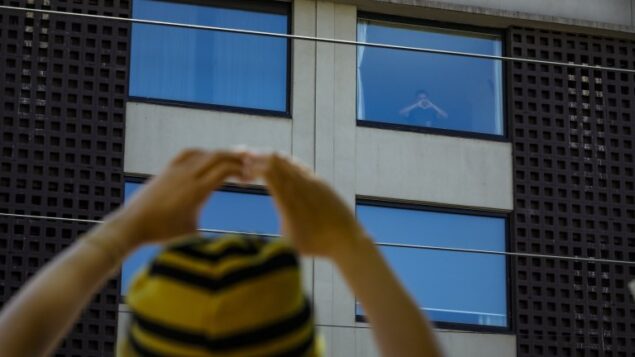 Media Release
17 January 2022
This morning, Prime Minister Scott Morrison incorrectly claimed that the around 30 men held in Park Hotel Alternative Place of Detention Melbourne are not refugees. This is misleading and false.
In an interview with Ben Fordham on the NSW radio station 2GB, Prime Minister Morrison in response to a question about refugees arbitrarily held in Park Hotel for over 2 years since their transfer to Australia from Nauru or PNG, said: "it's not clear that to my information that someone in that case is actually a refugee … They may have sought asylum and been found not to be a refugee and have chosen not to return."
This statement is false and shocking coming from a former Immigration Minister and member of the Government at the time when most of those currently held in Park Hotel were recognised as refugees.
ASRC estimates that there are 70 people, the vast majority of them recognised refugees, currently held in Australia's detention centres, who were transferred from offshore detention for medical treatment, 33 of whom are held in Park Hotel.
While the Morrison Government does not release transparent or timely information on the status of people held in detention by the Government, ASRC estimates that the overwhelming majority have already been recognised as refugees, contrary to Morrison's public comment today.
Regardless, the treatment of the 70 people, who have been held for nearly 9 years for no clear reason, is unacceptable.
Furthermore, the Prime Minister's comments only contribute to the misinformation and indifference concerning the lives and health of refugees and people seeking asylum, which currently characterises Australia's immigration detention regime.
Dr Carolyn Graydon, ASRC Principal Lawyer and Manager of the Human Rights Law Program said: "The Prime Minister's denial that the men held at the Park Hotel are refugees, beggars belief. He is either lying or completely incompetent, given they were found to be people owed protection as refugees on his Government's watch. As a former Immigration Minister and key architect of Australia's cruel offshore processing policies, it is unacceptable that he now makes misleading statements, seeking to minimise the human rights consequences of Government policy."
"He should be held to account and required to admit to the Australian public that the consequence of his policies is to indefinitely and arbitrarily detain refugees, who are entitled to special protections and should be immune from all forms of detention."
Nina Field, ASRC detention advocacy caseworker said: "The people held in Park hotel are almost all refugees. They were brought to Australia from offshore detention in Nauru or PNG for medical treatment – which for the most part they have not received. Instead, they have been left to suffer in limbo in detention centres and airless hotel rooms for more than 2 years. In these places, they sometimes have to wait for hours just to get a Panadol."
"Now, the Prime Minister appears to be further demonising them by suggesting that they have somehow 'failed' in their refugee claims and are 'choosing' not to return. They have no such choice."
"The people in detention have been held against their will by the Australian government for nearly 9 years. It is long past time for the Australian government to stop arbitrarily punishing these 70 refugees and asylum seekers and release them all into the community – as they have already done with nearly 200 others who were also transferred to Australia for medical treatment."
–ENDS–
Media contact: Sam Brennan 0428 973 324 or sam.b4@asrc.org.au
Leave a reply