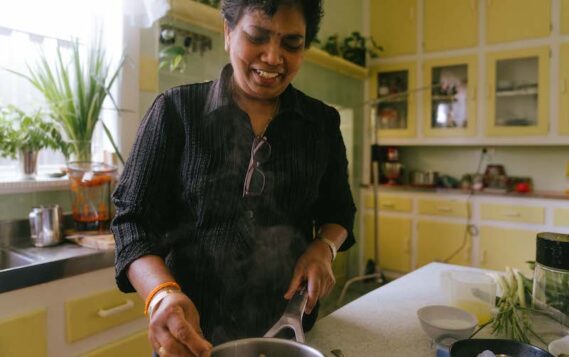 Being able to cook and share her traditional Malaysian-Indian cuisine with others brings Manel a particular joy that is incomparable. When she was 10 years old, her mother taught her to cook. Since then she has developed extensive knowledge on Malaysian-Indian flavours and spices. Now, Manel's son is her world and because he loves to eat her food, she loves to share her knowledge and cook for him.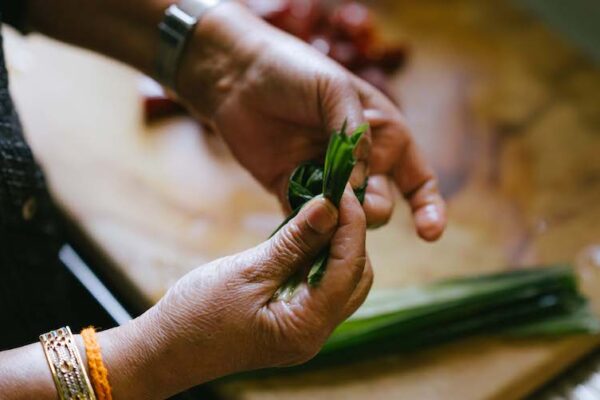 Manel came to Australia from Malaysia as a refugee in 2009. At the time, she felt overwhelmed with how much she had to adapt and learn to resettle in a new country. Manel came to the ASRC for support where she learned English and important life skills.
Now, she feels empowered and independent. "I went to ASRC. I learn lot of things. I just learn computer, and English. Everything. Now I come like, independent. I'm working with ASRC Catering. I'm working now, fully cooking – my dream come true! I like to see everyday my staff, and cooking style. My English it improve. It is very good, I must say thank you."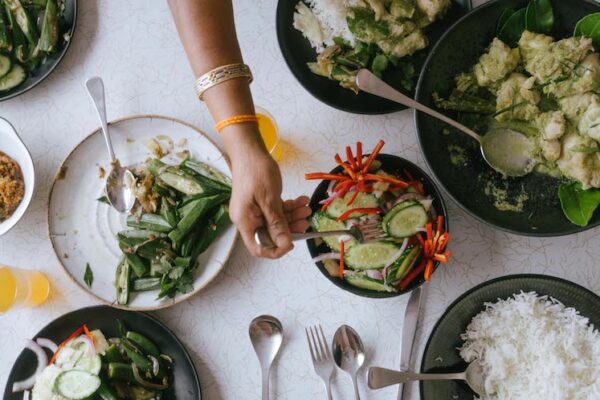 Manel is employed with the ASRC's social enterprise, ASRC Catering, and is able to cook full-time. Manel has spent countless hours in the ASRC kitchen finessing and cooking her recipes, and has even taught some of the cooking classes for the ASRC community meals.
Learn more about Manel's recipes and register to become a Feast for Freedom Host this year.
Leave a reply