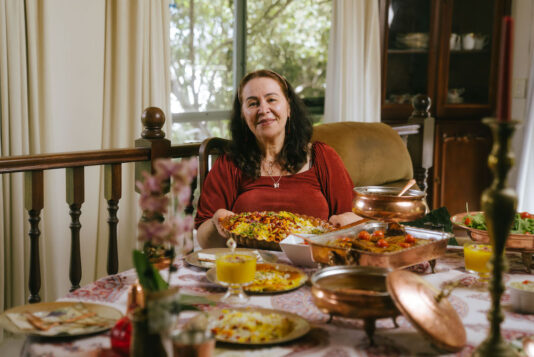 Mahshid is a powerhouse of Persian cooking, sharing Iranian hospitality and cuisine with the community. If you're lucky enough to be invited to an Iranian house for dinner, she recommends you don't eat for a few days prior.
Mahshid is Iranian, and came to Australia by boat in 2013. Like so many others in her situation, Mahshid has been living in a limbo for years, uncertain when or if she will ever receive permanent protection and call Australia her home.
"Before I come to Australia my job was interpreter, translator. When I came to Australia I said 'What can I do to support my life financially?' I could start cooking and teach other people cooking. This journey, it helped me to think about others as well."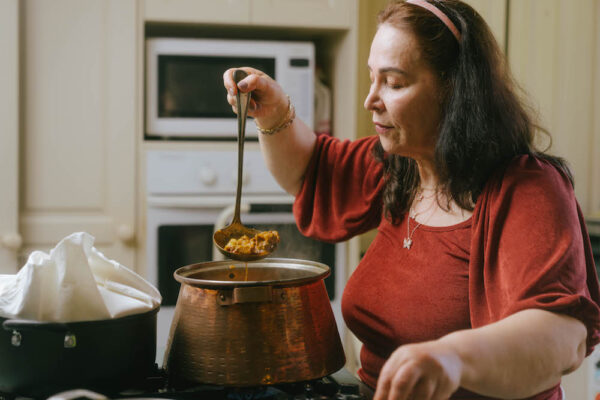 Over the last 9 years, Mahshid has made a name for herself as a visionary cooking instructor, sharing her cuisine and teaching many others to cook her recipes. This was a wonderful way for Mahshid to introduce her culture and food to others, share her experience of seeking asylum, and share the stories of other refugees in her community.
"Asylum seekers who come here, they are not here to take your job, to take your place and they are not going to be any harm or burden to you. We are not here to compete, we are here to complete."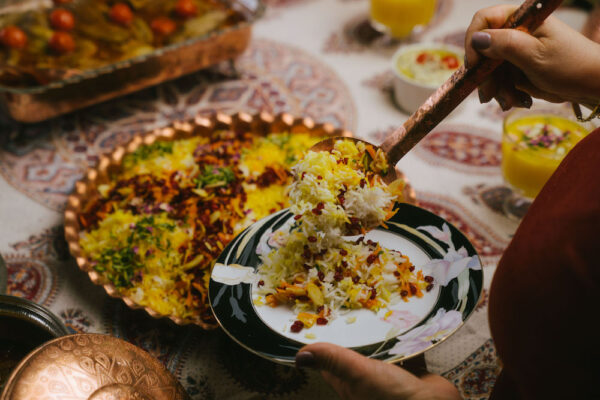 Although she is living out her culinary dreams and hopes to publish her own cookbook, Mahshid has a bigger dream of being reunited with her son who she hasn't seen for 11 years. Her ultimate goal is to obtain permanent residency and citizenship so that one day her son can be safely by her side in Australia.
To this day, Mahshid continues to be an advocate for her Iranian community and people seeking asylum.
Learn more about Mahshid's recipes and register to become a Feast for Freedom Host this year.
Leave a reply