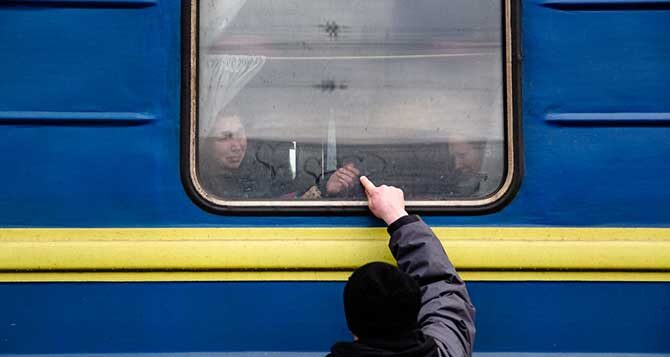 Media Release
21 March 2022
The Minister for Immigration Alex Hawke MP announced yesterday that Ukrainians fleeing to Australia will have access to Temporary Humanitarian Concern (subclass 786) visas that permit work, study and access to Medicare, amongst other supports.
The process for access to these visas and the details of the support offered, including whether it will include safety nets like Centrelink, are not yet clear.
The move follows pressure from the community over the extraordinarily restrictive conditions that people fleeing war and persecution in Australia typically face. The announcement also stands in stark contrast to the Morrison Government's response to refugees from other countries, where it has not listened to calls from the affected communities.
The Minister has stated that as holders of these temporary visas, Ukrainian people will not only have access to basic rights, such as employment and study, but also will be provided with other support, including long-term accommodation and assistance with school enrolment for children. The Minister has also flagged the possibility of permanent protection.
In contrast, many people who seek asylum in Australia, including families, must wait years for visa outcomes in fear and insecurity, often without work or study rights, and certainly without access to housing or other basic supports causing extraordinary hardship and suffering. They might also be granted visas that specifically preclude any permanent resettlement. They also face considerable barriers to fleeing their countries and finding safe respite.
The provision of these rights to Ukrainians is tantamount to an admission that the Morrison Government's typical practice is inhumane, unworkable and harmful.
Hannah Dickinson, Principal Solicitor and Manager of the Human Rights Law Program at ASRC said:  "We welcome any increase to the support and security available for people fleeing harm. But that support must be extended to all people, regardless of their nationality. Australia desperately needs a responsive and fair humanitarian program that protects human dignity and equality before the law."
 Jana Favero, Director of Advocacy and Campaigns, Asylum Seeker Resource Centre (ASRC) said: "The Morrison Government in this announcement has shown it is entirely capable of listening and responding to what affected communities need. Yet calls for a flexible, responsive and tailored refugee program that provides people with the safety and security they need, including people from Afghanistan, have gone unheard by the Government."
"For the tens of thousands of refugees in Australia who do not have access to social support, often lose their Medicare, cannot study, struggle to work and are denied permanent protection, there is obvious confusion as to why the Morrison Government is so arbitrary in who they listen to, why and when. We can only hope that listening to the needs of refugees while providing adequate support is the start of a new norm and not a one-off."
–ENDS–
Media contact: Sam Brennan 0428 973 324 or sam.b4@asrc.org.au
Leave a reply