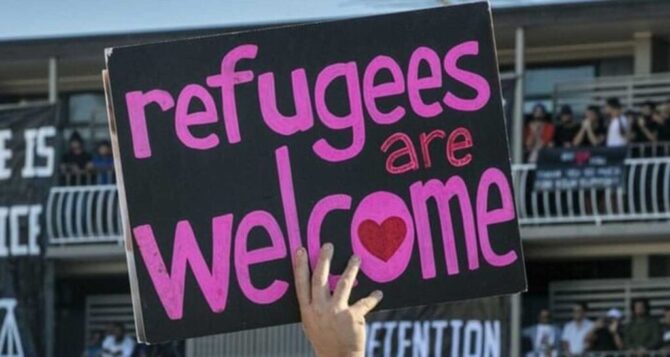 Media Release
2 April 2022
Late Friday night at least 18 refugees held in onshore detention centres were released after being held for nearly nine years. The Morrison Government must urgently release the remaining 33 still remaining in detention.
Of the around 18 refugees half were released from Park Hotel in Melbourne and the remaining from Brisbane Immigration Transit Authority (ITA), Villawood and Melbourne ITA. The number of those released is an estimate made in lieu of any transparent communication from the Morrison Government, which has refused to provide basic information to the public.
The releases from detention are welcomed by the Time for a Home alliance, of 140 organisations and community networks, as they end the immediate severe mental and physical health risks immigration detention poses. However, the trauma experienced under this system will continue and will necessitate ongoing expert support.
However, the more than 30 remaining refugees, who were moved to Australia for medical treatment from offshore still in detention, must be immediately released. There have now been nearly 230 refugees released from onshore detention centres since December 2020 with the Morrison Government refusing to provide reasons as to why some people are released while others, in almost identical situations, remain in detention.
The support provided to the people released and the other 230 is entirely insufficient after nine years in detention. The temporary visas provided with limited access to work rights, mainstream support services and education will only further harm people who want to rebuild their lives.
The Morrison Government must urgently release the refugees still held in detention as well as provide a permanent resettlement plan and adequate support to people when they are released.
Thanush Selvarasa, human rights activist and refugee detained in PNG, MITA and the Mantra Hotel Melbourne released 28 Jan 2021, said: "Really this is a good thing that people are released, but it is 9 years too long, they are destroyed mentally and physically. We need time to recover our lives and without a permanent protection visa we cannot recover our lives."
"Thanks for all those people who are continually working for freedom. The people in detention should be released and detention should be ended, you cannot imagine being held for no reason."
Ian Rintoul, Refugee Action Coalition, said: "Even in the dying days of the Morrison government, the Minister for Home Affairs is still torturing the 33 refugees who were brought to Australia for medical attention, but are still being held in closed detention. There is still no announcement about the date of their release. The cruelty and arbitrary detention must stop. All of those still held in detention must be freed."
Jana Favero, Director of Advocacy and Campaigns,  Asylum Seeker Resource Centre, said: "We welcome the recent releases of refugees from detention. However, the Morrison Government seems determined to release people in the most shambolic and secretive way possible, hidden behind closed doors, with little notice, late on a Friday night. After 9 years of being held against their will for no reason, the people released deserve so much better. The mental and physical health impacts of being held in a detention centre are enduring and require permanent protection and access to mainstream social support."
"There are still around 30 refugees still kept in detention. The New Zealand deal has shown that the people currently detained can easily be given permanent resettlement. There is no reason that those remaining in detention should not be released today and provided with the support to allow them to rebuild their lives."
Dr Graham Thom, Amnesty International Australia Refugee Advisor, said: "Again serious questions must be asked as to why it has taken so long to release these individuals and why over 30 still remain detained. This has been a 9 year process for these men, subjected to various forms of detention and limbo. It is time the Australian government provides them all with not just their liberty but a full set of rights so they can rebuild their lives."
–ENDS–
Media contact: Sam Brennan 0428 973 324 or sam.b4@asrc.org.au
Leave a reply