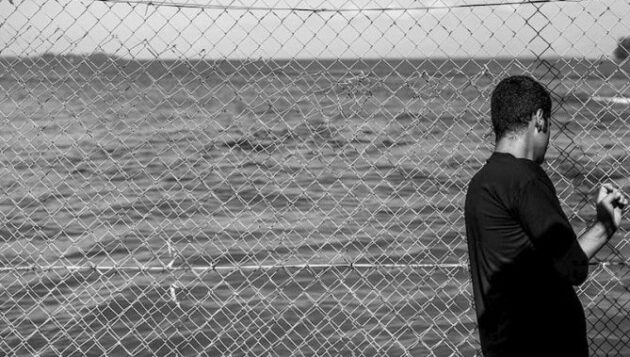 Media Release
21 September 2022
Refugees and human rights advocates are calling on the Albanese Government to immediately evacuate refugees held offshore, after a contract to provide "facilities, garrison and reception services" to refugees held on Nauru was made public Monday.
There are currently around 100 refugees held in Nauru in urgent need of evacuation after a decade of inaction and cruelty by successive governments. The conditions in Nauru are dire, with a recent outbreak of COVID, many critically ill people and inadequate medical care.
The new contract awarded on a limited tender to the for-profit prison company, Management and Training Corporation (MTC), will run from 9 August 2022 until 30 September 2022 costing over $4.5 million. This follows the previous, and similar, limited tendered contract award to Canstruct in 2017, that by 2022 had gone from a cost of $8 million to $1.8 billion.
MTC has no experience providing care for refugees living in the community, instead, it has profited from the United States private prison system and runs five notorious immigration detention centres for Immigration and Customs Enforcement (ICE).
Conditions in MTC-run ICE immigration detention centres have received criticism from government bodies and human rights organisations, with reports finding poor healthcare service, inadequate mental healthcare and poor conditions.
One refugee formerly held by MTC is currently suing the company after being kept in solitary confinement for 14 months, with the lawsuit describing MTC as "a private corporation that traffics in human captivity for profit".
MTC also runs Sydney's Parklea Correctional Centre, where a June 2022 report NSW Inspector of Custodial Services found serious issues with the conditions at the centre. These include the highest assault rates in the country, 75% of people being on a 'priority' medical waitlist and over a 12-month period, there was 183 total reported incidents of self-harm compared to 8 and 19 at other centres in NSW.
Parklea is run in partnership with Broadspectrum, a company previously responsible for offshore processing in PNG and Nauru from 2013 to 2017, during this time the infamous Nauru Files were released.
Betelhem Tebubu, human rights activist and survivor of offshore processing on Nauru said: "It is shocking, I was expecting good news, we were excited about this new Government and now we are just getting this destructive news. It is very sad, I was expecting things were going to get better. I feel very sad, sad for the people held on Nauru."
"The conditions in Nauru are horrible, we lost our future our dreams were stolen, and now this contract. People should be signing resettlement papers, not contracts. It is ten years and people are still there. They should be free, not hiring a new company. Give people a proper life, and give medical treatment."
Scott Cosgriff, Acting Legal Director at the Human Rights Law Centre said: "Thousands of lives have been destroyed by the cruelty, violence and neglect that has taken place in offshore detention, overseen by a series of security companies that have received billions from the Australian public.
"Two hundred people remain trapped in PNG and Nauru, nine years after they first arrived in Australia. What they need now from the Albanese government is the chance to finally get on with their lives in safety, not another multi-million dollar contract designed to slowly crush people on a remote island."
Ogy Simic, acting Director of Advocacy and Campaigns at the Asylum Seeker Resource Centre (ASRC), said: "The rotten and cruel system of indefinite arbitrary detention of people who seek asylum by sea and offshore processing has denied rights and destroyed lives, it should come as no surprise that the only company willing to run it is a for-profit prison company that 'traffics in human captivity for profit.'"
"The current system is a moral and financial black hole. To spend even $1 keeping someone in these conditions for one day would be a national shame. But the Australian Government kept thousands of some of the most vulnerable people in the world in these conditions for a decade forking out billions of dollars to do so. Enough is enough, evacuate people now and let them reside in the Australian community with a clear resettlement pathway."
–ENDS–
Media contact: Sam Brennan 0428 973 324 or sam.b4@asrc.org.au
If this content has raised any issues you can call Lifeline on 13-11-14 for 24 hour confidential crisis support.
Leave a reply