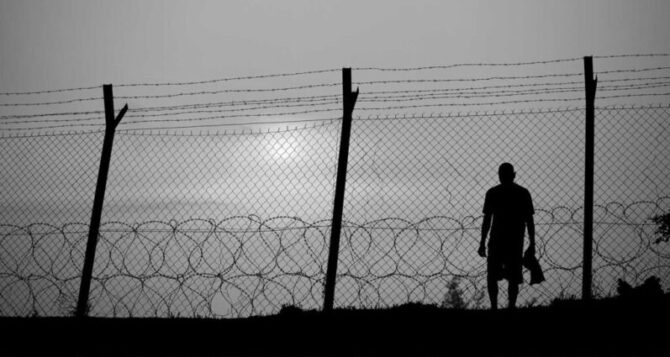 Media Release
24 October 2022
The United Nations Subcommittee on Prevention of Torture (SPT) has been prevented from visiting places where people are detained due to obstructions from Australian authorities.
The ASRC strongly condemns the Queensland and New South Wales Governments for failing to allow the SPT to visit places where people are detained.
The ability to conduct visits and access information are crucial aspects of the Optional Protocol to the Convention against Torture and other Cruel, Inhuman or Degrading Treatment or Punishment (OPCAT), a treaty signed by the Australian government and 90 other countries.
As the UN has said, this is a "clear breach" of Australia's international obligations. The intentional obstruction of UN oversight in places of detention should cause considerable alarm, adding to the growing list of cruelty and secrecy within Australia's detention network.
The most recent information shows that there are nearly 1,400 people held in Australia's network of detention centres, hundreds of whom are people seeking asylum. Many are subject to indefinite or arbitrary detention. The current average time someone will spend in detention is 742 days, up from 72 days in 2013 and well above the around 30-day average in other comparable countries.
The health impacts of the long periods people spend in detention are exacerbated by inhospitable and dangerous environments. Over the previous five years, there have been 3,145 actual and threatened instances of self-harm, meaning that every day at least one person will either threaten self-harm or actually self-harm in detention. People are detained in remote locations, far from family or other support, and in dire conditions. They are subject to transfers without notice and use of force.
There has also been wholly insufficient medical care, both mental and physical. This was particularly apparent during the multiple outbreaks of COVID-19 in immigration detention where social distancing and basic hygiene standards were not implemented by staff.
ASRC, along with numerous other organisations, has raised Australia's current breaches of OPCAT to the SPT in an August submission, which can be read in full below.
Jana Favero, Director of Advocacy and Campaigns at ASRC said: "We have been preparing for and looking forward to this visit for months as an opportunity to scrutinise our immigration detention network and highlight our ongoing concerns with arbitrary and indefinite detention. It is deeply troubling that access has been obstructed, meaning the SPT cannot see firsthand the severe and widespread mental and physical health impact on refugees and people seeking asylum by keeping people in detention with no independent oversight, minimum standards or timeframes. Is this what our governments are trying to hide?"
Hannah Dickinson Principal Solicitor and Manager of the Human Rights Law Program at ASRC said: "The SPT visit was a critical opportunity to ensure that people in Australian immigration detention are not subject to torture or cruel, inhuman or degrading treatment. By failing to comply with our obligations to provide information and access, the government has jeopardised our international standing and a unique chance to reform a broken system."
–ENDS–
Read ASRC's submissions to the SPT here.
Media contact: Sam Brennan 0428 973 324 or sam.b4@asrc.org.au
If this content has raised any issues you can call Lifeline on 13-11-14 for 24-hour confidential crisis support.
Leave a reply