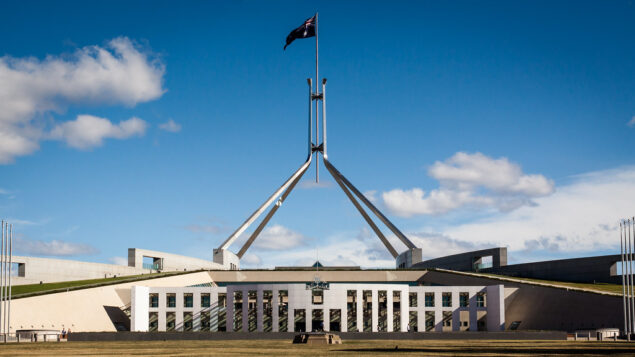 Media Release
26 October 2022
The 2022-23 Federal Budget failed to live up to the public expectations for a more compassionate and fair country for refugees and people seeking asylum.
ASRC is deeply disappointed that key Australian Labor Party commitments have not been met in this budget, including increasing humanitarian intake, abolishing Temporary Protection Visas/Safe Haven Enterprise Visas and providing appropriate social services for people seeking asylum.
This highlights the need for the Albanese Government to meet the public's expectations, its election promises and repair the damage done over the previous decade in the May 2023-24 budget.
Key Points
No increase in social support for people seeking asylum
No increase in the humanitarian intake
Increase spending on offshore and onshore detention
Increased funding for women on temporary visas facing domestic and family violence
Lack of needed reform to address refugee visa backlog
No increase in social support
The Albanese Government has provided no additional social support funding to people seeking asylum and has maintained the paltry and already slashed Morrison Government commitments. Support for people seeking asylum will be maintained at $36.9 million in 2022-23, this is compared to $139.8 million in funding when Morrison came to power.
This is despite the ALP National Platform calling for "appropriate social services, including income, crisis housing, healthcare, mental health, community [and] education."
There will be funding of $20.0 million over 4 years from 2022–23 to improve Adult Migrant English Program, but this is largely where increases in social support for people seeking asylum starts and finishes.
Maintaining the immigration detention regime
At a time when the Albanese Government is claiming to cut costs and telling the public to tighten belts, it is pouring more money than the Morrison Government committed to in the previous budget, into the moral and financial blackhole of immigration detention and holding refugees offshore.
The Morrison Government was going to spend $482 million in 2022-23 to hold refugees offshore, the Albanese Government is now spending $632 million over the same period, this excludes the 100 people held on PNG. This means that the Albanese Government is spending $150 million more in a year than the Morrison Government on holding refugees offshore. For perspective, the Albanese Government's increase in spending alone is able to fund refugee support services at their current rate for the next four years.
Onshore detention is no better, with a staggering $1.3 billion being spent in 2022-23 and over 1 billion every year for the next four years. This exceeds spending by the Morrison Government over the same time period when compared to the previous budget.
Humanitarian Intake
The Albanese Government has not committed to any additional humanitarian places. This is despite last year, marking the lowest intake in nearly half a century, with Australia only accepting 5,947 refugees.
The ALP won the election with a policy of increasing humanitarian intake to 27,000 places per year over four years. However, this budget has omitted this policy, maintaining the Morrison Government's humanitarian intake maximum of 13,750 people.
It is extremely disappointing to see that in the face of ongoing crises in Ukraine, Afghanistan and Iran the Albanese Government has kept humanitarian intake at historic lows. This is particularly concerning in the case of Afghanistan where there has been sustained community pressure for an additional 20,000 emergency humanitarian places.
Need for permanent protection
The Albanese Government has not in this budget provided any information on abolishing the harmful and punitive 'Fast Track' system as well as Temporary Protection Visas (TPV) and Safe Haven Enterprise Visas (SHEV) and providing permanent protection to refugees.
The Albanese Government has in this budget failed to end the cruel and inhumane system that 31,000 people seeking asylum have suffered under for a decade. The Albanese Government must urgently fulfil its promise to refugees as well as the public and provide permanent protection.
No reform of the Administrative Appeals Tribunal
The Administrative Appeals Tribunal, responsible for the review of administrative decisions made by the Australian Government, including the applications of people seeking asylum, is in crisis. Wait times for refugees average nearly 5 years and there is a backlog of over 30,000 applications.
The Albanese Government in this budget, while acknowledging the increasing backlog and that it has not met its target of reducing cases, has not committed any additional resources for the AAT or the Immigration Assessment Authority (IAA), an independent authority within the AAT responsible for conducting the 'Fast Track' process.
Ukrainians who recently arrived in Australia
The Albanese Government has provided people fleeing the invasion of Ukraine with further support. This includes $18.4 million over 4 years from 2022–23 to allocate temporary visas and extend access to Medicare for a 12-month period, including to family members, who hold a bridging visa. As well as $0.6 million in additional funding in 2022–23 for the Ukrainian Community and Settlement Support program. We welcome this funding.
Women seeking asylum

One of the few positive takeaways from this budget for people seeking asylum is the introduction of a pilot program to assist Temporary Visa Holders who are experiencing family and domestic violence, at $12.6 million over two years from 2022–23. This is a much welcome acknowledgement of the additional pressures faced by women on temporary visas experiencing family violence.
However, women seeking asylum in Australia continue to be excluded from other key support systems. This includes access to the $4.7 billion over 4 years from 2022–23 going into the Child Care Subsidy (CCS). People seeking asylum, excluding those on permanent protection visas and TPV/SHEV, do not have access to this vital service that should be available to all mothers.
Kon Karapanagiotidis, ASRC CEO, said: "This budget is a tale of two Australias. One where there is hope of recovery and a better future with billions rightly being spent to help people in need. And another where more than half a billion is being spent to harm people who turned to us for help, safety and protection."
"It's time to right the wrongs of the past decade, not continue the status quo of unfairness by denying refugees and people seeking asylum access to mainstream social support and a safety net."
–ENDS–
Media contact: Sam Brennan 0428 973 324 or sam.b4@asrc.org.au
If this content has raised any issues you can call Lifeline on 13-11-14 for 24-hour confidential crisis support.
Leave a reply