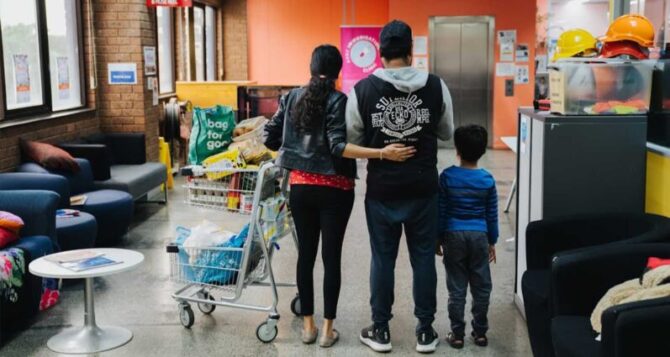 Media Release
19 November 2022
Changes to travel restrictions and family reunion for people who sought asylum by sea, announced today, are welcome. However, these changes are limited and presented in a confusing way, highlighting the urgent need for clarity and the Albanese Government to keep its promise to provide permanent protection.
On Saturday, Andrew Giles, Minister for Immigration, Citizenship and Multicultural Affairs, announced that travel restrictions will ease for people on TPV and SHEV as well as amending a ministerial direction that effectively prohibited family reunification for people who sought asylum by sea.
People who sought asylum by sea, including those on TPV and SHEV, need personal approval from the Minister or a delegate if they want to travel and must show "compassionate or compelling circumstances." Interpretation of this phrase has been extremely limited, with mothers denied the right to see their children and close relatives prevented from seeing critically ill family members.
The Albanese Government will "broaden" the interpretation of what constitutes a compelling and compassionate reason, only for people on TPV and SHEV, which is a positive but limited change.
This change excludes thousands of other people who sought asylum by sea on other visa types. It also does not give freedom of movement to those on TPV and SHEV, it only lessens extremely restrictive conditions. This also comes at a time of very low permissions to travel for people on TPV and SHEV, from 3214 being granted in 2019 to only 126 between December 2021 and March 2022, which are the most recent known figures.
Furthermore, the announcement also said that there will be amendments to Ministerial Direction 80, which gives the lowest priority to family visa applications of people who sought asylum by sea, making it effectively impossible for people to reunite with loved ones.
However, these amendments only apply to "permanent visa holders" and will therefore exclude the approximately 31,000 people who sought asylum by sea after 2012, including people on TPV and SHEV.
Zaki Haidari, Refugee Rights Campaigner, Amnesty International Australia said: "It is heart-warming news that thousands of people like me on temporary protection visas can now travel to see our families in a third country, which has been denied to most TPV/SHEV holders for years. Many of my friends, including myself, are desperate to be able to travel and spend some quality time with our families and loved ones."
"The immigration system has also discriminated against people on permanent protection visas who sought protection by sea. It is good news that the unnecessary and cruel punishment of Direction 80 has been amended to allow families to be reunited safer and faster. However, this amendment only applies to people on permanent visas."
"These changes don't go far enough. People on TPVs and SHEVs also have been apart from their families for at least 10 years, highlighting the urgency for the government to deliver on its election promise to abolish temporary protection visas and allow us to be reunited with our families as well."
Jana Favero, Director of Advocacy at Asylum Seeker Resource Centre said: "This announcement will bring great relief to people on temporary protection visas as a step towards travelling to see family. Family separation has caused much stress over the past decade."
"However, people want to be with their families for good. For any announcement that doesn't include everyone, people will be left with questions and uncertainty. We have already received queries from people who are confused, asking if it applies to them."
"We hope this announcement is swiftly followed by permanency for all people subjected to the 'Fast Track' process and amend Direction 80 for all. The uncertainty and distress will continue until people can rebuild their lives permanently."
–ENDS–
Media contact: Sam Brennan 0428 973 324 or sam.b4@asrc.org.au
If this content has raised any issues you can call Lifeline on 13-11-14 for 24-hour confidential crisis support.
Leave a reply