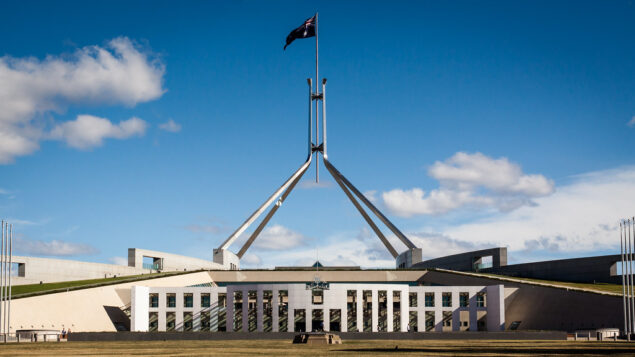 Media Release
6 February 2023
Human rights organisations welcome the introduction of the Migration Amendment Evacuation to Safety Bill 2023 in the Senate, calling for the urgent evacuation of the over 150 refugees held offshore on PNG and Nauru.
The legislation introduced to Parliament by Greens Senator Nick McKim offers immediate evacuation to refugees currently held offshore, giving people the right to come to Australia while they pursue resettlement options. This legislation will not allow people to be transferred into held detention on arrival, requiring them instead to be placed in the community.
There are currently around 60 refugees held in Nauru and 90 in PNG who after a decade of being subjected to traumatic and harmful conditions in offshore detention need urgent evacuation to Australia.
Since 2013 there have been 14 deaths as a result of offshore detention. There is overwhelming documentation of serious abuses, including child sexual abuse, medical negligence and high levels of self-harm under the offshore detention system.
Since July the Albanese Government has only provided medical transfer for 15 people, following urgent risk notifications or ministerial briefings and extensive advocacy. Once people evacuated arrive in Australia the process has been traumatic and ad hoc, with refugees held in detention upon arrival and not receiving medical care, the average time people are held in detention on arrival is 26 days.
Jana Favero, Director of Advocacy and Campaigns at ASRC said: "The responsibility for 150 people on PNG and Nauru is ours. We neglected our duty of care to people who sought safety on our shores by subjecting them to a decade of harm and suffering. 14 people have died, families have been separated, futures destroyed."
"Yesterday, the Prime Minister spoke of treating people in detention 'properly and with care'. The past 10 years of treatment of refugees trapped on PNG and Nauru has been the opposite of this. Now is the perfect opportunity to put politics aside and for Parliament to work together to right this wrong. It's not about left and right, it's about right and wrong. We urge all Parliamentarians to support this critical bill."
Jason Siwat, Director of the Migrants and Refugees Desk at the Catholic Bishops Conference of Papua New Guinea and Solomon Islands, said: "It is in the best interest of these remaining men that they are taken out of PNG as soon as practical. Now it is time to give these men a final chance and hope for a decent future."
"There is no more reason to keep them in PNG, unless it is expressly one's wish. For those who cannot take care of themselves, and have developed serious mental health issues there is only one fate; to become destitute and face miserable death on the streets. If these men do not have the right to stay in Australia, then what is the duty for them to stay in PNG? It started with Australia and it must end with Australia."
Sanmati Verma, Managing Lawyer at the Human Rights Law Centre said: "The Albanese government committed to creating an open, humane process for people to be brought to safety from Nauru and Papua New Guinea. Instead in the first eight months of this government, we have seen endless cases of medical neglect, desperate separated families and stalled transfers. Every last person transferred to Nauru and Papua New Guinea must be brought to safety in Australia, without further excuse or delay."
Dr Graham Thom, Amnesty International Australia Refugee Advisor, said: "This Bill provides a welcome opportunity to treat people seeking asylum with the dignity and care we promised by signing the Refugee Convention."
"There is simply no compelling reason to keep people in conditions in offshore processing where their physical and mental health is being so badly damaged. Given the overwhelming majority are on a pathway to a third country, it's past time to bring them here."
Marie Hapke, Convenor, Refugee Advocacy Network, said: "For a decade Australia's refugee policy has consigned refugees and people seeking protection to exile in PNG and on Nauru. This 'offshore' policy has been abhorrent from the beginning, and thousands of people seeking a secure and safe future have suffered. Around 150 people still remain in limbo there, and it is time to bring them all to Australia, while permanent acceptable resettlement options can be found. We urge the parliament to pass this legislation."
–ENDS–
Media contact: Sam Brennan sam.b4@asrc.org.au or 0428 973 324
If this content has raised any issues you can call Lifeline on 13-11-14 for 24 hour confidential crisis support.
Leave a reply