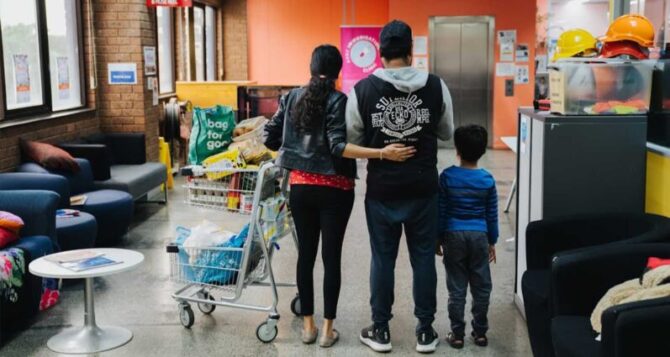 Media Release
February 10, 2023
ASRC welcomes Immigration Minister Andrew Giles formally abolishing Ministerial Direction 80, which prevented people who sought asylum by sea from reuniting with family.
Ministerial Direction 102, which came into effect yesterday, replaces Direction 80 and removes the requirement to deprioritise family visa applications where the sponsor came to Australia by sea. This formal change comes three months after amendments to Direction 80 were announced.
However, people seeking asylum by sea not on a permanent visa, such as the 31,000 people subjected to Fast Track, including people on TPVs and SHEVs, still cannot apply for family reunion due to their visa status.
In 2013, the then Minister for Immigration Scott Morrison issued Ministerial Direction 62 which has been updated over the years, most recently by Direction 80. The previous Direction effectively made it impossible for someone who sought asylum by sea to successfully reunite with their loved ones in Australia.
This policy has faced legal challenges, including by an interpreter from Afghanistan, and the Australian Human Rights Commission, which said it was inconsistent with the International Covenant on Civil and Political Rights.
While the reversal of this discriminatory policy is overwhelmingly positive, it also reaffirms the urgent need for the Albanese Government to provide permanent visas to all 31,000 people subjected to the 'Fast Track' system.
Jana Favero, Director of Advocacy at ASRC, said: "10 years ago Morrison acted deliberately and cruelly creating a policy to separate families. This has meant thousands of refugees in our community have been unable to fully rebuild their lives, unsure when they would see their families again. We thank the Albanese Government for listening and acting."
"However, thousands of people will be excluded from this change because they do not yet have permanent visas. We hope that humanity continues by urgently providing permanency to the 31,000 failed by another cruel policy, Fast Track."
Zaki Haidari, Refugee Rights Campaigner, Amnesty International Australia said: "While welcome, these changes fail to improve family reunion pathways for people on TPVs and SHEVs, and for this change to make the difference people deserve we need the government to live up to its election promise to abolish temporary protection visas so that all of us can be reunited with our families."
"At the very least we need to see people's visa applications expedited because families have suffered for far too long."
"This change is a step in the right direction in abolishing successive Australian governments' cruel and damaging deterrent policies, but it needs to go further."
–ENDS–
Media contact: Sam Brennan sam.b4@asrc.org.au or 0428 973 324
If this content has raised any issues you can call Lifeline on 13-11-14 for 24 hour confidential crisis support.
Leave a reply