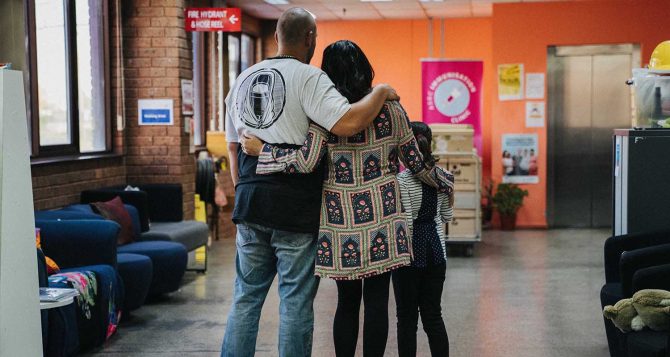 Media Release
February 12, 2023
The Asylum Seeker Resource Centre commends the Albanese Government for providing a pathway to permanency for refugees subjected to the cruel and rigged 'Fast Track' system who are currently living on Temporary Protection visas (TPVs) and Safe Haven Enterprise visas (SHEVs).
This is a victory of unity and compassion over division and fear, made possible by the extraordinary leadership of refugees subjected to a decade of cruelty. It's a watershed moment, and one we hope represents the beginning of real change for refugees and people seeking asylum in Australia.
Reporting so far has only addressed the changes affecting around 19,000 people who are currently on a TPV or a SHEV. ASRC hopes that further details on this announcement will include an efficient and fair pathway to permanency for the remaining 12,000 people who have been failed by or are still subjected to the 'Fast Track' process. All 31,000 people need a clear pathway to permanency: anything less will see families separated and fairness denied.
The misleadingly named 'Fast Track' process is a uniquely cruel visa status determination process, introduced by then Immigration Minister Scott Morrison in 2014. It was imposed on 31,000 people who sought asylum by sea before January 1, 2014 and were not subjected to offshore detention, as well as the children born to these families. The temporary visas issued under this regime have inflicted immense suffering, separating loved ones and preventing refugees from rebuilding their lives.
There are thousands of people seeking asylum and refugees who will not be affected by this announcement, ASRC will continue to advocate alongside all people seeking asylum.
ASRC will be issuing another press release tomorrow morning once more details about the process have been made public and clearer.
Betia Shakiba, human rights advocate and a law student on a SHEV: "We can finally call Australia home."
"It is such a relief. This is going to change so much of my life, it is such a good feeling. This means we can start to build a future without this limbo, this visa status."
Jana Favero, Director of Advocacy and Campaigns, at the Asylum Seeker Resource Centre said: "After 10 years of bravery and struggle, people seeking asylum and refugees have prevailed against an unjust system, they will now be able to rebuild their lives with the rights they were so long denied."
"I congratulate the Albanese Government for showing that after a decade of fear and division, it is ready to move on from the toxic politics of the past, and embrace positive practical policies, like the one announced. The significance of this announcement cannot be underestimated, we have tears of joy for all those who have been waiting for 10 years to have the permanency they deserve.''
"We are eagerly waiting for further information on how this process will be as efficient and caring as possible as well as a clear pathway for permanency for all people subjected to Fast Track, including those not on a TPV or SHEV."
–ENDS–
Media contact: Sam Brennan sam.b4@asrc.org.au or 0428 973 324
If this content has raised any issues you can call Lifeline on 13-11-14 for 24 hour confidential crisis support.
Leave a reply