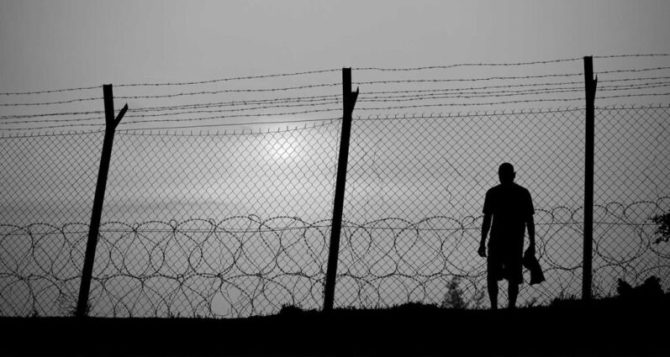 Media Release
13 September 2023
The Coalition government ignored a 2020 report commissioned by its own high-ranking officials that immigration detention was "failing" and may breach the government's duty of care. 
The report by the former Secretary of the Attorney-General's department, Robert Cornall AO, found that immigration detention causes mental deterioration and that long-term detainees, including stateless people, had no pathway to a visa or release from detention.
Importantly, Cornall found that the Department's risk assessment tool did not consider a person's individual circumstances and vulnerabilities, resulting in the protracted detention of people who are safe to be in the community.
The report highlighted the exorbitant costs of immigration detention at $389,382 per bed compared with less than $11,000 for community detention per annum.
Although the Albanese government was elected in May 2022, there has been limited progress in fixing immigration detention, and over 1,300 people remain in immigration detention, including over 100 people who have been detained for over five years. 
People in detention, their families, and legal and medical experts have been raising the alarm for years on the crisis in immigration detention, yet their calls have been ignored by the government.
Detention should only be used as a last resort. The government must end mandatory and indefinite detention to prevent further harm to people in detention and their families.
A person seeking asylum, currently detained for over 6 years: 
"Detention has broken me mentally and physically. Every day people are trying to hurt me and I feel scared. I am now over 100kg because of my injuries and I am not getting any medical help, they only give me Panadol. My mind is always somewhere else, I cannot focus or remember anything. It is hard to be hopeful about the future."
Hannah Dickinson, Principal Solicitor at the Asylum Seeker Resource Centre: 
"At ASRC, we see every day, in heartbreaking detail, the horror of Australian immigration detention. This is a discredited system that breaks people irrevocably and without justification.
We see people detained so long and in such abject conditions, they are coerced into 'voluntary' returns to persecution. Whose health deteriorates so much that they cannot function, unable even to speak, shower or put on shoes. Who take their own lives even after release, unable to cope. Who have severe health issues but are denied appropriate treatment. Whose own children can't visit them for years because of the distress it causes them.
Enough. The government must act immediately and decisively to end what has been a shameful period and to restore sanity to Australian migration policy." 
Sanmati Verma, Acting Legal Director at the Human Rights Law Centre said: 
"There is a crisis in Australia's immigration detention network. Across the country, in remote facilities run by companies that operate prisons, people are being locked up for some of the longest periods on record. When Labor took office last year, there were 138 people who had been in detention for over five years; more than a year into its term, that number is still at 135. There is a straightforward solution that governments of all persuasions have assiduously avoided: our law should not allow people to be locked up simply because they do not have a visa."
–ENDS–
Media contact: media@asrc.org.au
If this content has raised any issues you can call Lifeline on 13-11-14 for 24-hour confidential crisis support.
Leave a reply