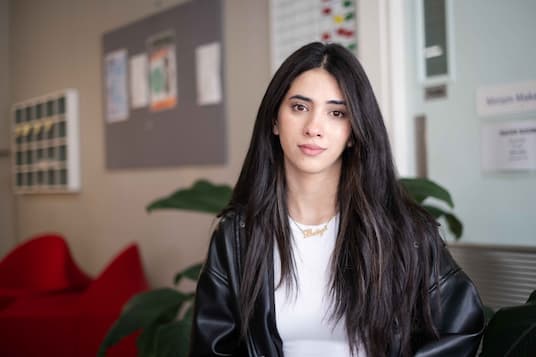 At the age when many 14-year-olds were enjoying their youth, Betia and her family sought safety here after fleeing Iran. Arriving here with her mother, father, and brother, Betia's teen years didn't offer the same joy and freedom that others experienced.
Instead, the family waited for over a decade, held in limbo, before being given an answer on their refugee claim. Just recently, Betia, her father, and her brother were granted protection, but her mother was not.
This injustice against her own mother was one of the experiences that sparked courage and determination in Betia, a young woman who wanted to stand up for fairness and be part of a solution to a legal system designed to fail refugees.
"My passion for advocacy goes back to when I came to Australia and soon after I found out that the legal system is not so fair towards refugees and asylum seekers and that's when I realised if I want to know why the system is so unfair, I need to understand the framework at its core, and that's only possible for me through studying and learning the Australian laws."
With this realisation in mind, Betia decided that the best way to do this was to study law; however, to do so posed a significant challenge. Despite having the right to study, Betia was not eligible for higher education benefits, meaning that if Betia wanted to attend university, she would be required to pay the full fee, a roadblock that despite her good grades at school made her dreams of studying law feel impossible.
"…it wasn't possible for me because I was not able to take tertiary education unless I paid the full fee upfront, so I was very hopeless."
Betia came to the ASRC in the hope of removing the barrier standing between herself and the ability to pursue her dream of becoming a human rights lawyer. Through her strength and perseverance, Betia was able to obtain a scholarship with Victoria University to begin her law degree and keep her dream alive.
"I was able to get my scholarship and that's how it all started…. I was very, very empowered by the ASRC because throughout this journey they provided me with support".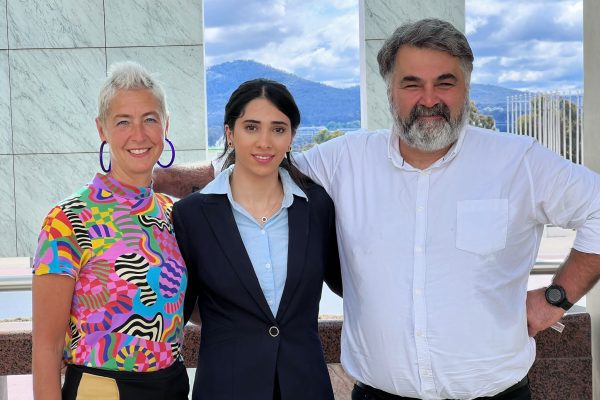 Through her first-hand experience within a broken legal system, Betia has sourced the strength and courage to advocate for the rights of all refugees. In November last year, she joined ASRC founder and CEO, Kon Karapanagiotidis, and our Advocacy and Campaigns team, in Canberra, addressing politicians about the need for better conditions for other refugees and people seeking asylum. It was an opportunity that provided a direct impact and prompted the backbench to start pushing for policy change. 
Betia stood in front of politicians and spoke her mind about the effects that a broken system has on refugee families like hers and the importance of changing policy. Betia's address prompted the backbench to start pushing for a policy change, the direct result of hearing first-hand stories from someone with lived experience. 
Despite having already achieved so much, Betia's vision is firmly focused on the injustices that still remain today for refugees and people seeking asylum. While Betia has been granted a permanent visa, her family is still awaiting the results of her mother's and fiance's visa outcome. The unfairness of this outcome for Betia and her family takes a toll on her mother's already strained mental health. This is the stark reality that roughly 10,000 refugees are facing right now, forced to stay suspended by the uncertainty of the unknown, an absolute failing of the system and those who've neglected to change it. 
"I want to work towards systemic change and I want to be able to work with organisations like ASRC and other legal centres and be able to push for a legal change in our policies."
Betia continues to encourage other emerging leaders within her community to advocate for systemic change and raise their voices against an unfair and unjust system. It is both an important and powerful message, speaking even more loudly when the voices of those with lived experience are amplified. 
With your support, voices like Betia's will continue to be front and centre of the work we do.
Donate today for a Fair Go for Refugees
Leave a reply