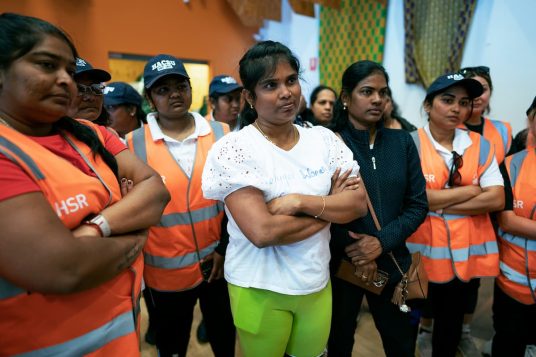 On 22 September, a courageous group of women set out from their homes in Melbourne's north and west to begin an epic 640 km journey to the nation's capital – by foot.
The Tamil and Iranian women walking to Canberra are seeking a path to permanent residence and citizenship for around 10,000 people failed by the last government's flawed refugee system, who've lived as part of our community since they came for safety a decade or more ago.
In the ten years since, most of the women have settled in suburban Melbourne, rebuilding lives and raising families far from the brutal regimes they escaped.
Some are talented students blocked from university study. Others are early childhood educators and aged care workers, whose right to support themselves could be taken from them at any time. One woman is proud of the small business she has built, against the odds.
All are being denied permanence and citizenship by a flawed system which was stacked against them from the start – a system the Albanese government itself says "does not provide a fair, thorough and robust assessment process for persons seeking asylum".
Not fast, not fair
Back in 2014, when former Immigration Minister Scott Morrison stacked our refugee system against people who crossed the sea in search of safety, he called his system "fast track".
(Spoiler: "fast track" was pure marketing spin. It was about as fast as it was fair.)
By blocking access to the independent merits review tribunal, Morrison robbed thousands of people of their right to have life and death decisions checked fairly.
Instead, his government set-up a separate body called the Immigration Assessment Authority, which isn't required to observe minimum standards of procedural fairness, such as the opportunity to attend an interview. As a result, its decision-making has been riddled with errors and injustice.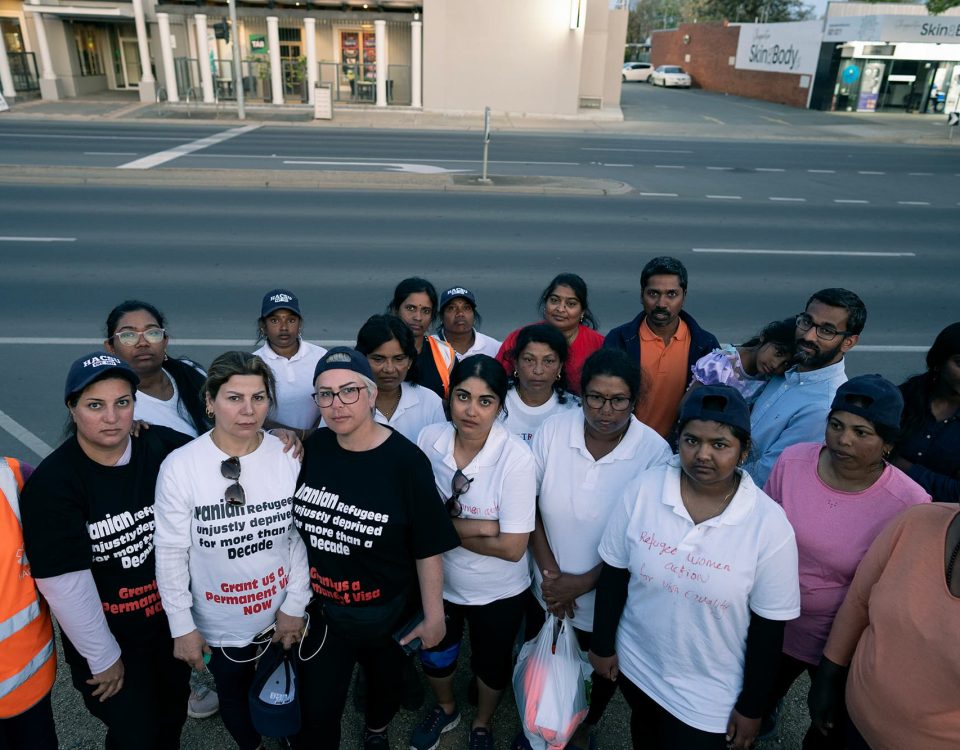 A clear path to permanence
We all remember the joyous scenes when the Albanese government delivered on their promise to let Priya Nadesalingam and her family come home to Biloela.
This government also promised to abolish the flawed "fast track" system and create an independent tribunal that can review refugee decisions fairly.
But they're yet to live up to that promise, or offer a clear path to permanence for others failed by exactly the same unfair system that saw Priya and her family torn from their Biloela home.
Without a path to permanence, thousands of men, women and children live with the fear that they too could be taken from the towns and suburbs they've called home for a decade.
"We have to do something"
Like the brave journeys the women took to find safety for themselves and their families a decade ago, this gruelling 640 km trek to Canberra is a journey no one should have to make.
A walk like this isn't easy. The physical risks and dangers are real, and our greatest concern is for the women's health and safety.
When we asked the women if there was another way to make their voices heard, they said: "We can't wait any longer. We have to do something."
We know the women have seen the Immigration Minister use his "god-like" intervention powers to give individuals permanence, without offering a way forward for around 10,000 others in the same situation.
And we know that they have seen how this piecemeal approach is driving whole families and communities into desperation and despair.
Their home is here
It is a shocking indictment on this government that the women feel they have no other way to show the urgency of their call for permanence than to tread hundreds of kilometres by foot.
Our government's inaction stands in contrast to the warm welcome the women are receiving from communities and church groups in every country town they pass through.
After a two-decade campaign to divide our communities by pointing the finger at people who crossed the sea for safety, certain politicians could learn from these acts of decent, neighbourly kindness.
When the women come home to St Albans, Mill Park, Sunshine, Albion, Keilor East, Deer Park, Fawkner, Lalor, Truganina and Geelong, they deserve the same heroes' welcome that greeted Priya and her family when they finally came home to Biloela.
Like Priya and around 10,000 other men, women and children who've been part of our communities since they came for safety a decade ago, their home is here.
Photos: Barat Ali Batoor
Leave a reply