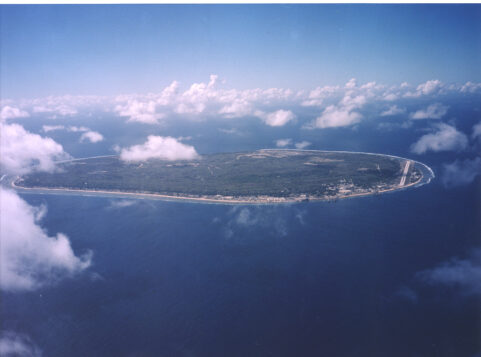 Media Release
23 October 2023
The Asylum Seeker Resource Centre (ASRC) today raised concerns about the fate of dozens of refugees exiled to Papua New Guinea (PNG) a decade ago and called on the Australian government to provide clarity as comments from the PNG government suggest the refugees will begin leaving "within weeks".
Reports emerged today that 16 refugees suffering acute health problems will be brought to Australia for urgent medical treatment, more than 40 will be prioritised for resettlement in New Zealand, and 10 are to be resettled in PNG. But questions on the arrangements remain, with ASRC calling on the Australian government to provide clarity on:
The timeframe for evacuating 16 refugees and people seeking asylum to Australia for medical treatment and resettling more than 40 in New Zealand
The immigration status of the 16 being medically evacuated to Australia and their arrangements for accommodation, healthcare, financial allowance, and case management once in Australia
Whether families of the 16 will also be medically evacuated to Australia
Why all of the remaining refugees aren't being medically evacuated to Australia whilst in pathways to resettlement
The accommodation, healthcare, financial, and transport arrangements for those who currently have no pathway and those remaining in PNG
The status of its plans for the remaining refugees trapped in PNG over the coming weeks, as Home Affairs department officials could not confirm plans when questioned in Senate Estimates on Monday
Tensions between Australia and PNG over the "confidential bilateral agreement" established in December 2021 have caused a humanitarian crisis for the refugees trapped in PNG, who have reported to ASRC they are sleeping in cars and unable to afford basic needs and critical services such as electricity. Many are suffering from physical and mental health conditions without receiving adequate medical care, and more than a dozen are so unwell they are unable to engage in resettlement pathways.
A refugee held in PNG for more than 10 years, who wishes to remain anonymous, said:
"We've been here a decade, why are they treating me like this? I'm speechless. I have no words. It's like I'm not human. It's stressful, confusing, unjust and cruel.
"We are hoping the Australian government makes good decisions. Safety is my main concern. I need safety. Take me and resettle us in a safe place like New Zealand, US or Australia."
Ogy Simic, Director of Advocacy at the ASRC said:
"The Australian government must front up to its duty of care for the dozens of refugees it forced to Papua New Guinea over a decade ago.
"What we've seen unfold in PNG is a humanitarian crisis, with those trapped facing evictions, threats and cuts to services triggered by the PNG government's failure to pay PNG accommodation and service providers over an extended period.
"The Australian government cannot leave these people in uncertainty and without safety for any longer. It must front up to its responsibility, clearly explain its plans for the remaining refugees, and end this decade of cruelty now."
–ENDS–
Media contact: Maddison Bates-Willis on +61 401 244 296 or maddisonb@asrc.org.au
If this content has raised any issues you can call Lifeline on 13-11-14 for 24-hour confidential crisis support.
Leave a reply