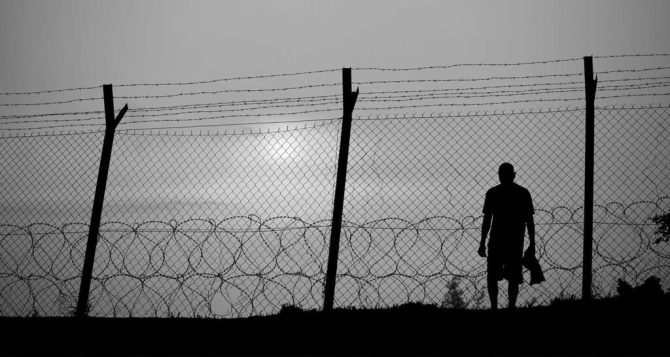 Media Release
9 November 2023
The Asylum Seeker Resource Centre (ASRC) today welcomed the High Court's ruling that indefinite immigration detention is unlawful, and called on the government to immediately release people who have been subjected to years of inhumane treatment.
The decision overturns a 20-year-old precedent and could trigger the immediate release of 92 people, with the detention of 340 others in doubt, and with major implications for the management of detention into the future.
The Australian government holds people in immigration detention for an average of 708 days, with 124 people in detention today having been detained for over five years. These people include those who have fled violence and persecution, and are stateless or owed protection by Australia, meaning they cannot be returned to their countries of origin under international law.
People in detention have been held in shocking conditions, including inadequate medical care, and left for years with no certainty, no access to the outside world, permanent family separation and no hope for the future. Yesterday's ruling provides a pathway to dignity and safety for people in detention.
Hannah Dickinson, Principal Solicitor at the Asylum Seeker Resource Centre, said:
"For two decades, Al-Kateb has loomed large, underpinning government policy-making that has led to utter inhumanity and crisis in immigration detention.
"Now, following the High Court's decision, the practice of indefinitely detaining people under the fiction of removal from Australia must finally end.
"This decision will have real, life-changing impacts for those who have been deprived of hope, liberty, and security for years on end.
"The Australian government must now move swiftly to act on the High Court's decision, freeing those who have been unlawfully detained, restoring their dignity and futures."
A refugee previously held in closed detention for more than seven years, who wishes to remain anonymous, said:
"Being in indefinite detention is a trauma I cannot forget. It is something terrible for any human to experience. In the middle of the night, I still wake up from nightmares, and I find it hard to go outside because I feel anxious and depressed. I saw a lot of people in detention self-harm because they lost hope. Detention isolated me from my family and permanently impacted my relationships with my loved ones. Being in detention for so long has institutionalised me, and makes it hard to live in the community again. But I am surviving every day and grateful for freedom."
–ENDS–
Media contact: Maddison Bates-Willis on +61 401 244 296 or maddisonb@asrc.org.au
If this content has raised any issues you can call Lifeline on 13-11-14 for 24-hour confidential crisis support.
Leave a reply