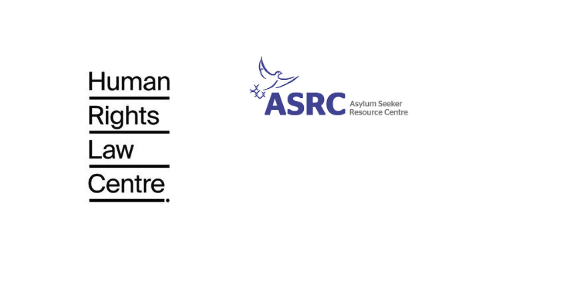 Media Release
Thursday 16 November 2023
The Albanese Government must not proceed with knee-jerk, rushed legislation which continues to curtail people's right to freedom after the High Court decision in NZYQ, the Human Rights Law Centre and Asylum Seeker Resource Centre said today.
Last week, the High Court ruled that it is unlawful and unconstitutional for the Australian Government to detain people indefinitely in immigration detention overturning the two decades old authority in the case of Al-Kateb v Godwin.
In the landmark legal challenge, brought by a person referred to by the pseudonym NZYQ, the High Court held that the Government can no longer detain people if there is no real prospect that it will become practicable to remove them from Australia in the reasonably foreseeable future.
The Albanese Government must now respect the High Court's ruling, and ensure that every person who is unlawfully detained is released without further delay and provided with proper support.
Quote attributed to Sanmati Verma, Acting Legal Director at the Human Rights Law Centre:
"By attempting to introduce additional restrictions and criminal penalties on people released after years of unlawful detention, the government is substituting one form of punishment for another. Every single day, Australian citizens who have been convicted of an offence re-enter the community after serving their time. For the government to suggest that migrants and refugees in the same position pose a different or greater risk is dangerous dog-whistling.
"The Albanese Government must respect this decision, and get on with ensuring that liberty is restored to all people who have been unlawfully detained. These people must be allowed to be reunited with their families and get on with their lives."
Quote attributed to Hannah Dickinson, Principal Solicitor and Head of Legal at the Asylum Seeker Resource Centre:
"Whether we were born here or came as migrants or refugees, whether we hold citizenship or not, we all have the right to be treated equally before the law. People who have been released have already served their sentences, in addition to several years of unlawful detention. Like others who have had interactions with the law, they acknowledge where they have made mistakes in their past, and have been committed to rehabilitation to ensure they can make a positive contribution to our society. They should be able to reunite with their families and rebuild their lives with dignity and in safety, and should not be exposed to inhumane conditions. There is no reason for people to be subjected to a different set of rules than those of us fortunate enough to have been born in Australia."
Media contact:
Thomas Feng, Media and Communications Manager, Human Rights Law Centre, 0431 285 275, thomas.feng@hrlc.org.au
Leave a reply