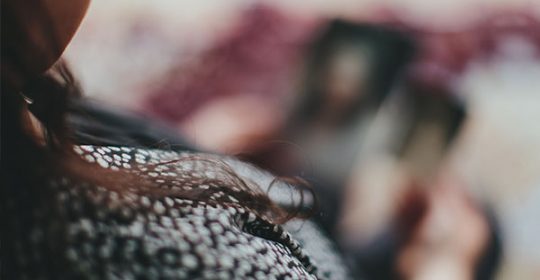 Media Release
6 May 2021
The Government has suddenly and without warning scheduled to be completed by June around 1,200 first interviews for people seeking asylum, giving lawyers and applicants just 2 weeks' notice to prepare complex cases.
In 2017, the Government implemented the so called "Fast Track" policy, forcing people who arrived by sea after 2012 (known as the 'legacy caseload') to rush to submit their claim applications with a short deadline, stating they would be quickly processed.
As a result, many people missed out on receiving full legal assistance to thoroughly prepare their applications so they could have the best chance of a successful claim. Rather than being quickly processed, these applications have sat inactive until now.
People seeking asylum now face a rushed interview process denying their legal right to a fair asylum process and access to justice, which could then result in them not being allowed to stay in Australia and facing situations of persecution in their home countries.
This interview is the only real chance for 'Fast Track' applicants to establish their right to Australia's protection.
If their applications are refused by the Department of Home Affairs their cases will be referred to the Immigration Assessment Authority (IAA) where they cannot provide any further information (except in very narrow circumstances) and where cases are usually decided without opportunity for a hearing.
In 2019/2020 the IAA rejected 94% of cases that it reviewed, highlighting the very limited chance of receiving a different outcome from the IAA. People then end up stuck in the system of appeals, for close to a decade now.
Fast Track applications are amongst the more complex, involving multiple nationalities, family groups with people experiencing mental health challenges all of which will need strong legal representation to give them the best possible chance of a positive outcome.
Already overstretched community legal services are now facing a massive increase in demand for help within a very short period of time.
A mother seeking asylum with two children, who has just received a letter inviting her to an interview said: "I have been waiting in this country for eight years for my case to move. 'Wait, wait wait' they have said. My children were born here but still no right to stay."
"Just now they send me this letter, only in English. I'm told it says I have to go for an interview in a few days. But I have no lawyer and no money to pay. I need help to get ready. I've been really sick for a long time and this has made me so stressed I can't even think or look after my girls now."
Carolyn Graydon, Principal Lawyer and Manager of ASRC's Human Rights Law Program said: "The Government has once again deliberately hampered people seeking asylum's chances of finding safety as refugees by refusing to give applicants and lawyers notice that intensive processing was re-starting and enough time to prepare cases. It seems that "Fast Track" is only fast when it suits the Government."
"These interviews are the main chance people have, including families and many children, to find a more permanent home after more than eight years of living on bridging visas, with deteriorating health and high risk of poverty and homelessness."
"We are really worried that this rushed interview process will come at the expense of careful, thorough decision making and this will result in wrong decisions. People owed protection and the right to remain safely in Australia will slip between the cracks and then face forced return to situations of persecution."
Director of Advocacy and Campaigns, Jana Favero said: "Pro-bono legal organisations are once again under enormous strain to provide 1200 people with legal advice and representation so they can have a chance at finding safety, at the drop of a hat." "The Government cannot continue these damaging and inhumane tactics to stack a system against people who sought safety. We must protect people's legal right to a fair process and a chance to find a home and build a new life after eight years of being punished for seeking asylum. Enough is enough, we urgently need humane and responsible asylum policy in this country."
ENDS
For interviews and more information call Sam Brennan 0428 973 324
Leave a reply