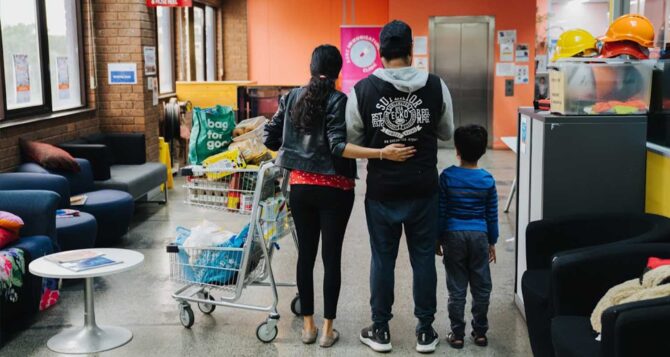 Media Release
20 April 2022
Temporary Protection Visas (TPV) and Safe Haven Enterprise Visas (SHEV) are policy failures that separate families and prevent refugees from rebuilding their lives, they must be abolished.
Over recent days in the run-up to the election, Prime Minister Scott Morrison has indicated that maintaining these visas is a key policy area. These visas are unnecessary and cruel, preventing family reunion, limiting access to education and denying stable employment.
TPV were introduced by the Abbott Government in October 2013 with SHEV introduced in December 2014.
These visas affect people who sought asylum by sea between August 2012 and December 2013, people who sought asylum by sea before this period but did not have their applications for protection finalised and the children born to these families. This group, known as the 'Legacy Caseload' is prevented from receiving a permanent visa.
While SHEV, in theory, offers a limited pathway to permanency the bar is set so high that it is functionally impossible, currently there is only one known case of someone successfully getting a permanent visa.
As of December 2021, there are some 31,000 people subjected to this arbitrary and punitive system. Nearly 19,000 are living on temporary visas (TPV or SHEV) and 9,500 had their applications rejected. After nearly a decade there were still 2,643 people whose application was still being reviewed.
After over a decade of refugees being denied by the Government the ability to rebuild their lives, TPV/SHEV cannot continue. They must be replaced with permanent visas that allow for family reunion.
Betia, a third year law student on a SHEV, said: "Because of these visas my family and I are going through a mental health crisis, we are being treated as second class citizens. I have no certainty about my future in Australia. I want to give back to the community, I want to contribute, but I feel as if Australia has disregarded me."
"I was a child when I got here, I am being punished for something out of my hands. On a SHEV there are always roadblocks from buying a house and studying to advancing my career and being rejected from job after job based only on my visa. If it was not for the person sponsoring the scholarship, like many other refugees, I would not be able to pursue my studies. These things are affecting my future and mental health."
Zaki Haidari, Ambassador for RACS, said: "Hazaras in Afghanistan have faced persecution from the Taliban for decades. Thousands of people from my community including myself have been forcibly displaced from our homes and lives. Even though I have been recognised as a refugee by the Australian Government, I have lived the last 10 years on a temporary visa that has left little hope for me to start a permanent life."
"This experience is far from unique as there are over 5,000 refugees from Afghanistan on temporary visas. We are unable to bring our families and loved ones to safety. We have nowhere to go. The emotional suffering has gone on too long and has taken so many lives already."
"Our politicians have the power to end this suffering and to allow those on temporary visas the opportunity to reunite with our families and to live like normal human beings."
Jana Favero, Director of Advocacy and Campaigns at the Asylum Seeker Resource Centre, said: "This is not just a policy failure but it is cruel. There are 10-year-old kids in Australia who are about to go into high school, who were born and raised here, yet are forced to live as second class citizens. The Government through this policy are stopping people who want to be citizens, want to build a life here and want to provide their skills, from doing so."
"This policy is affecting thousands of people, our friends and neighbours. There should be no confusion, this policy has achieved nothing but suffering and attempts to claim otherwise are only aimed at stoking fear."
–ENDS–
Media contact: Sam Brennan 0428 973 324 or sam.b4@asrc.org.au
Leave a reply