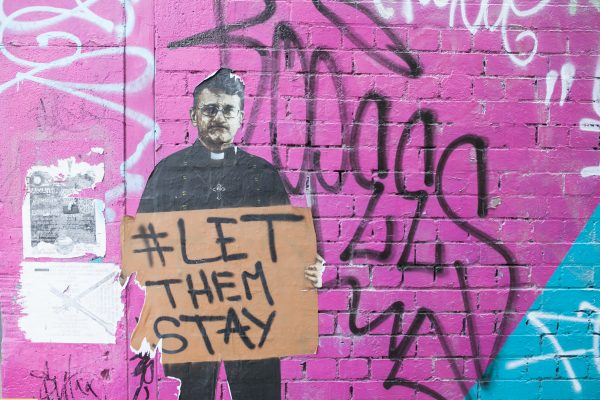 At a time where we can despair at the cruelty of the Turnbull Government in its treatment of refugees, the good news is you can actually help make things better.
By Kon Karapanagiotidis, Founder of the Asylum Seeker Resource Centre
You are powerful when you unleash your compassion, passion and talent to create welcome and safety for refugees. The darker it becomes the more important it becomes that our shared humanity burns even brighter as a beacon of hope.
Together we are this incredible ecosystem of justice and kindness when we participate, donate and advocate to support refugees. There is a volunteer role for everyone reading this. A good heart, a sincere desire to help refugees and being reliable are the most important things. Trust me that you will gain more from the experience of helping refugees than the help you give. You will have the incredible honour of meeting some of the most courageous, resilient and generous souls you will ever come across.
Start anywhere, whether it's being able to volunteer on a weekly basis or do a one-off event in support of refugees, signing a petition or just getting informed. Just take that first step and stand up for your values and for our wonderful Multicultural Australia.
Below are lots of hands-on practical ways, across Australia where you can help refugees.
Leave a reply